ICYMI: Shopify's new platform, Chatelaine's new EIC
Plus, all the details for the All Stars Weekend broadcast.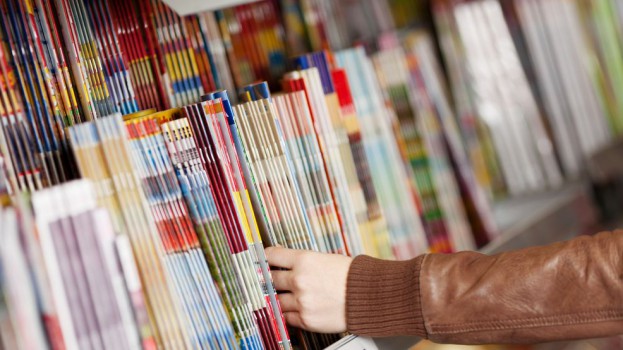 Shopify gets into content
E-commerce platform Shopify has launched Shopify Studios, a television and film content development and production hub based in L.A. Shopify Studios will partner with international creators and producers to develop projects for streaming platforms and traditional networks. Shopify Studios also produces short- to mid-form content – including weekly series – for Shopify's YouTube channel.
Maureen Halushak takes the reins at Chatelaine
Chatelaine is ushering in its second new editor-in-chief in a matter of months. Maureen Halushak, former Flare editor, will take the top spot at the Rogers Media-owned magazine. Halushak has  been part of the Rogers Media family for 14 years, and oversaw Flare during its transition from a print mag to a digital-only brand. She's already spent six years with Chatelaine. She will report to lifestyle director Sasha Emmons. Halushak has taken the position months after it was left vacant by Carley Fortune, who left to head up Refinery29′s Canadian operations. Fortune had only spent two months in the position, receiving her promotion after a round of 75 layoffs.
All-stars broadcast schedules announced
The 2019 NHL All-Star Weekend, sponsored by Honda, officially kicks off tonight. Sportsnet holds the exclusive English broadcast rights in Canada. Tonight's Skills Showcase will air starting with a pre-show at 9 p.m. ET on Sportsnet. The game will air at 7:30 p.m. on Jan. 26 on Sportsnet, Sportsnet One, CBC, Sportsnet 360 and the Sportsnet Now SVOD. Ron MacLean will host coverage for the weekend, with analysts Elliotte Friedman, Kelly Hrudey and Nick Kypreos joining the live game. Omni will also deliver the first-ever Punjabi broadcast of the game. Radio Stations Sportsnet 960 The Fan and Sportsnet 650 will also broadcast the game. The wrap-up will take place at 11 p.m. ET on Sportsnet Central.
Sportsnet also aired an all-access pass to the NHL All-star Media Day last night, presented by Adidas.

CTV renews Carter
Bell Media's CTV has renewed lighthearted procedural series Carter for a second season. The Canadian original, shot in North Bay, Ont., stars Jerry O'Connell as an actor who uses his fictional TV detective skills to solve real-life mysteries. The first season spanned 10 episodes, and originally aired on Bravo. The episode count for Season 2 has not yet been announced.