How the CMA is ringing in Data Privacy Day
Association president Sarah Clodman says policies need to be more straightforward, and that when they are, brand affinity grows.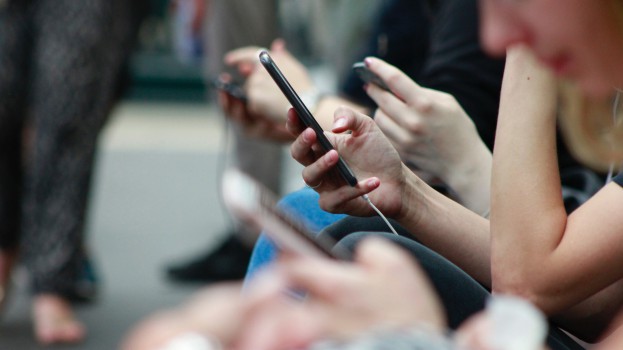 For the last 12 years, a little-known international holiday has been observed in Canada, the U.S. and Europe on Jan. 28: Data Privacy Day.
The educational initiative was established by the Council of Europe in 2007 with the initial focus on raising awareness among businesses and consumers about the protection of social networking, particularly amidst the rising prevalence of social media. Today, the day is observed by a number of industry organizations, including the Canadian Marketing Association (CMA).
The CMA marked the day by creating and releasing a new Guide to Transparency for Consumers, which targets organizations by providing more user-friendly information on how personal data is collected, used and shared. Specifically, the guide provides insights into the new guidelines on meaningful consent, which came into effect from the Office of Canada's Privacy Commissioner on Jan. 1.
Sarah Clodman, president of the CMA, tells MiC that consumers are indeed becoming more comfortable with data sharing. "They consider it a part of everyday life," she says. But with data sharing more normalized, she says there's more onus on brands and tech providers to be upfront and speak in plain terms.
"Many privacy policies are very lengthy, and are written in legal language that is difficult for most consumers to understand. The idea of increasing transparency is so the consumer can more readily understand how their data is used."
One of the primary suggestions Clodman tabled is to include a shorter, more concise and easy-to-understand description of the privacy and data policy upfront, with the option to expand into the more complex legal details if necessary.
The CMA also believes each policy should address whether or not data will be used for "unusual" purposes, or purposes that are not "obvious" to the consumer; whether or not information will be shared or sold to third parties; if personal information is collected from public sources; if aggregated data from a variety of outside sources (such as Stats Canada) will be used to target the person; how long data is kept; how personal information is kept secured; as well as what choices the user has.
Making policies more condensed and focused is imperative as more of them are being read on smaller screens, Clodman says. "More and more consumers are getting their info from cell phones and tablets. It's harder to read and absorb lengthy policy information these days."
"It's good business to have good privacy policies," says Clodman, adding that consumers, specifically millennials, respond well to brands that are upfront about data collection.
Citing statistics from Environics Research, she says that more than three quarters of Canadians were either "pragmatic" or "unconcerned" about sharing their data, and that stat goes up to 85% for millennials who grew up in a more digital age. "They're completely comfortable, and they see it as a reality," she says.
But there needs to be an exchange, she adds. "They accept it… as long as they get something in return. Offers that are directed to them, that are properly targeted to them, or [provide] special offers or information. If they find [their data] serves a purpose, they're more open to sharing."