Kijiji taps Raptors, TV for national Autos campaign
The e-commerce site has launched a new standalone branded platform, and is going mass to promote it.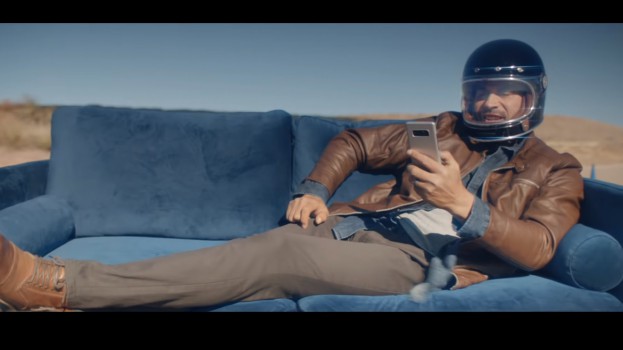 Kijiji has officially launched Kijiji Autos, a standalone app and site dedicated to cars, trucks and shoppers who want a more immersive car buying experience. Kijiji Canada introduced its new brand this week and is supporting the launch with a comprehensive national campaign designed to reach a broad target including millennials, Gen X-ers and boomers.
Natalie Cunningham, head of brand marketing at Kijiji, tells MiC that after years of running an auto vertical within the Kijiji site and app, research led the company to push it into its own vertical. "[The research] really informed the development of the product as well as the launch campaign."
Kijiji Autos has signed on for Toronto Raptors broadcast and in-stadium sponsorship and is sponsoring auto shows in Toronto, Calgary and Edmonton. The campaign also covers conventional and specialty TV with a focus on key live events including the Super Bowl, the Grammys and Oscars. Cinema, OOH and radio are part of the mix along with digital ads that include Kijiji owned on-platform cross-promotion.
Cunningham says, "With Kijiji being a very community-driven brand, the Raptors is a great fit for us to reach a key market like Toronto from a local perspective while at the same time maintaining a national reach and reaching Raptors fans across Canada. It's important for us to be wide-reaching as possible with our message across all the touchpoints where our users are consuming media. It's equally important to us from a digital perspective to go closer to the funnel where people can click through and test drive which is our call to action."
The campaign creative was designed to show users how easy it is for them to buy their next car, whether new or used, on the platform. The nine ad executions depict users searching the buy and sell site while relaxing on an easy chair or blue sofa that drives them around pylons, along a highway or transports them to centre stage on a showroom floor.
The ad buy, the new Kijiji Autos branding and the overall revamp of the Kijiji brand unveiled in October 2018 were developed by CloudRaker, the buy and sell company's creative and media agency of record. The advertising is expected run throughout this year.