Virgin Radio taps 25 to 54 with new morning show
Bell Media has tapped longtime Rogers host Jax Irwin for the revamped show, and is looking to grow the 25 to 54 demo.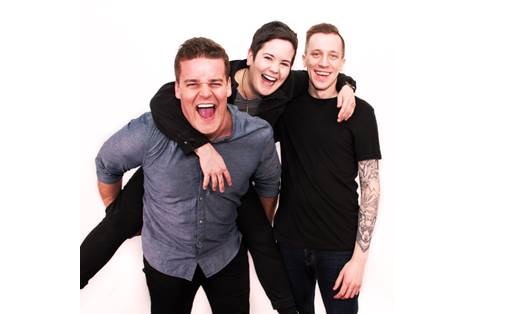 Bell Media's iHeartRadio Canada has re-energized 99.9 Virgin Radio's morning show by teaming up Jax Irwin, who had been midday host at Rogers' KiSS 92.5 since 2015, with existing hosts Adam Wylde and TJ O'Halloran.
The new show – Virgin Mornings with Adam Wylde, TJ & Jax – is the wake-up call for Torontonians weekdays from 5:30 to 9 a.m. It is available across Canada on the dial as well as via live stream on the iHeartRadio Canada app and site.
Karen Steele, program director for 99.9 Virgin radio at Bell Media, says the morning show will continue to target adults 18 to 34, primarily female, while also growing the 25 to 54 group. "We are not switching formats or changing the sound of the radio station musically with the revamp, but the dynamic of these three personalities will bring a new edge to 99.9 Virgin Radio."
She says the show's social strategy social strategy will continue to evolve in order to deliver targeted content on all social platforms.  "We want to develop and grow the relationship with our listeners via content creation on all platforms that engages, connects, and is inclusive. With digital content, there will be new video content on the Virgin Radio YouTube account and the Virgin Morning Podcast on the iHeartRadio Canada app."
The new morning show will also interact with its audience with giveaways and contests including the Virgin Radio Bae-Cation, an all-inclusive trip giveaway, which launched this week and will roll out over the next three weeks.
A marketing campaign promoting the new morning show and brand will roll out across Toronto later this year.