Three truths about talent from the IAB
The talent agencies' needs are changing. Young people's approach to work is changing. So how can agencies change in response?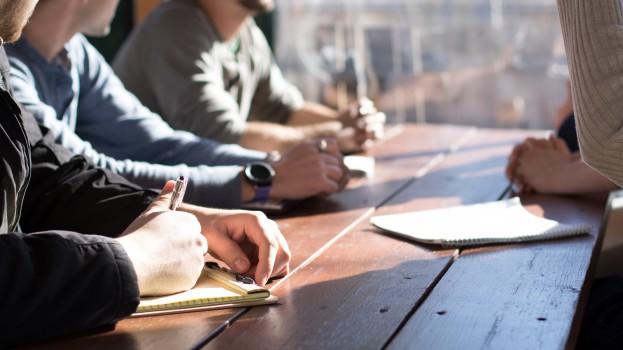 Agencies and media companies are facing constant pressure when it comes to dealing with clients' brand safety, viewability, transparency and data ownership.
Many of the Interactive Advertising Bureau's (IAB) Business of Digital events have focused on meeting client needs in the quickly changing digital landscape. However, its Jan. 30 event, which focused on the currency of talent, turned the mirror on the companies themselves – who they're hiring, how they're hiring and how they're keeping that talent around.
IAB Canada director of education Kelly Sanderson cited a stat from the ANA stating that agencies currently have a turnover rate of approximately 30%. And, according to a December survey, 50% of IAB members have some or many vacant positions at their companies. Agencies are now tasked with figuring out who's leaving, why and how to keep them.
Here's what the experts brought in by the IAB had to say.
The titles, they are a-changin'
Sanderson started off the day by presenting a survey issued to IAB Canada members consisting mostly of agency respondents (60%), with the remaining from "sell-side" media companies (30%) and other companies (10%) in December. The overwhelming majority (98%) found attracting new talent challenging. While the shortage is felt across the board, the IAB found that around 60% of respondents say they have shortages at the intermediate/supervisor level.
But the types of supervisors may soon change. Observing years of trends, the IAB found that some jobs are on a down-trend in terms of demand, while others are increasing in demand drastically. The biggest lift is in tech-related titles – respondents expect a 21% increase in demand for these types of employees within two to three years. Data-related talent came in second at a 7.65% increase. But account management, sales and design/creative were all on the down trend, posing modest decreases in demand in the next several years.
But one of the problems with finding intermediate-level talent is that it's hard to keep up with training.
"It hasn't been many years since we started training people in these areas," Caroline Bergeron, VP of data and technology at GroupM, told the audience. "It's not something you learn in school completely."
However, Sanderson, who works closely with post-secondary institutions, pointed out that for many institutions, especially universities, it can take several years for changes to curricula to be approved and implemented. By the time those changes are made, the demands can be quite different.
Young talent wants something more
"Are agencies a second post-secondary education?," Sanderson asked the audience.
That's one of the conclusions the IAB's findings have pointed toward. When asking why people leave, more than 50% say that after being trained by agencies, they look somewhere else to make more money. Additionally, 35% say there's no opportunity for advancement. Sanderson said this likely means agencies and media companies are great at training people in areas that will make them marketable. The problem is, that means they're marketable elsewhere.
Caroline Moul, president of PHD Canada, admits that despite the amount of investment in data jobs, retention is an issue "because of the amount of very interesting jobs out there." She says both the platform side and client side commonly claim employees who leave.
Bergeron says despite the "cool" attraction of platform and client side, agencies do offer good environments and good pay. So what's driving young talent away? Bergeron and Moul agreed that it could be an issue of perception.
"A lot of them don't understand what media agencies are all about… and if you look at our family members, many of them don't know what we do for a living. Maybe it's a branding problem."
The issue of higher salaries and retaining more intermediate-level talent is also a matter of branding, she added – but for clients. "The commoditization of the industry… drives down prices. The typical feedback we get is 'your team is too junior,' 'you're not getting the support you need.' But you get what you pay for. We need to get better at selling it."
Employers should take Silicon Valley's lead
Sam Sebastian spoke to the audience about creating an innovative environment where talent wants to thrive. Sebastian made the high-profile transition from tech giant Google to legacy media company Pelmorex in 2017. While the CEO of Pelmorex Corp. says its offering has evolved – the Weather Network parent company has gone from positioning itself as a media company to a tech co. – the way it operates is also changing under his leadership.
Sebastian admits he's taken many cues from Google in terms of how he runs things at Pelmorex, all in the name of fostering talent and innovation. He puts specific emphasis on transparency. At Google, every Thursday the company's co-founders would deliver a presentation – in-person and live-streamed – to answer company questions. Every quarter, the board of directors' slides from the company's quarterly report would become available to employees (with some redacted financial information).
He's implemented this more transparent strategy by dramatically increasing the number of company town halls to holding one every three weeks, up from one per year. The purpose is to introduce new employees, discuss what the company is working on and answer any questions (although he admitted the employees are still getting used to it and aren't asking many questions yet). Sebastian says he also chooses a new vacant desk to sit in out in the bullpen every week in order to get more face time with his employees.
He also encouraged companies to learn from Google in its "fail fast" policy. "Just put tons of experiments out there. Not just from a product side, but from a people side."
He says legacy media companies can also learn from Silicon Valley in terms of its "80/20 time" principle – in which employees spend 80% of their working hours dedicated to actual work and the remaining time pursuing whatever passion project they want. "Some of Google's best innovations have come out of that 20% time."