What's in store for digital outside the duopoly?
As legacy media companies and digital publishers struggle to keep up, a new report by Polar shows it could only get worse.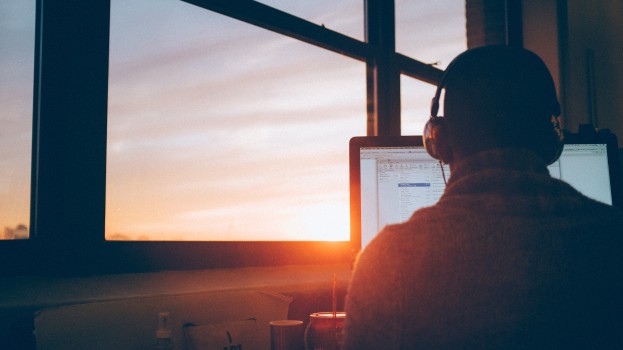 Over the last week, hundreds of employees – now ex-employees – at digital media giant Buzzfeed have announced their departure from the company following a round of cuts as the company strives for greater profitability. Elsewhere in the media landscape, Verizon has also begun the process of laying off 7% of its media workforce, including employees from HuffPost and Yahoo.
Legacy media companies are struggling as well. Postmedia's revenue has declined over consecutive quarters and even as it gains on the digital front, that revenue is not enough to make up for print losses. And, last quarter, Torstar's digital advertising revenue fell, mostly due to losses from its community brands. Nearly every media company has the same concern around the impact of the digital duopoly, the ad behemoths known as Facebook and Google, which are estimated to take the majority of the world's digital ad spend.
A new white paper by Polar shows that it could continue to get much worse.
Polar's State of Digital Media report shows that even as digital advertising is growing (up 15% globally year-over-year, and predicted to reach $465 billion by 2022), 63% of that spend currently goes to the duopoly. After that, 12% goes to what is referred to as the "Next 5″: Amazon, Microsoft, Oath (now Verizon Media), Twitter and Snap. The remaining 15% goes to everyone else – from Buzzfeed and Postmedia to local and independent media, according to the report.
Google is estimated to grow 20% this year, with an estimated $115 billion in ad revenue. That represents 43% of the market. Facebook represents less of the market ($54 billion or 20% growth), but is growing faster, at 33%. The Next 5 will see an estimated 42% growth this year.
The rest of the digital market will decline by 11%, according to Polar.
Polar observed that Facebook is somewhat of an anomaly; it weathered numerous data and PR scandals on a global scale in 2018. Despite this, 19% of marketers surveyed by Polar earlier in the year said this would impact their spending; 62% saw no effect (the remaining 19% were unsure).
Marketers surveyed also indicated that they plan to increase their spend on Instagram, Amazon and YouTube more than any other digital channels. Most digital publishers were grouped into "open exchange," which Polar says "may hint at the lack of identity publishers have in the eyes of buyers."
Canada's digital ad market is predicted to grow to $13.8 billion by 2022, up from $8.1 billion in 2018 (representing an average year-over-year growth of 14%). Social currently represents, and will continue to represent, the largest chunk of spend, up to $7 billion by 2022. Most other areas – search, classifieds and banner – will only see subtle growth. The only other area to grow significantly will be video, predicted to reach $1.4 billion by 2022 (up from $0.7 billion).
As publishers start to feel the squeeze from the growth of Google, Facebook and the Next 5, Polar points out the catch-22: trust is seen as a major value for consumers. The demand for "real news" is clear, and trust, Polar predicts, "will increasingly become the currency for the web."
However, Polar pointed out that if Google and Facebook continue to grow at their current rate, the "other guys" could decline in revenue by as much as 23%.