Vice layoffs begin
Approximately 10% of the workforce will be shed, according to reports.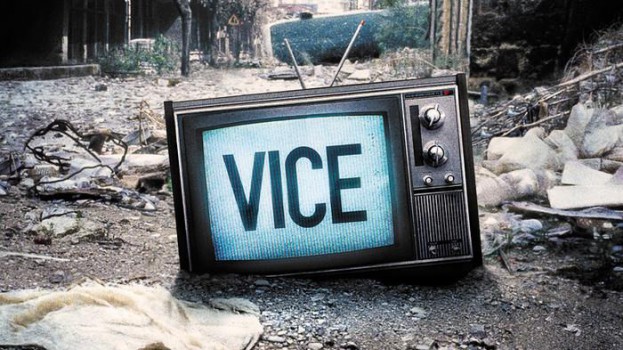 Vice is the latest digital media organization to announce that layoffs are in the midst.
The global media company, which has offices in Toronto, first announced that it would undertake a series of layoffs at the end of last week.
A memo sent to the staff from CEO Nancy Dubuc outlined a number of positive milestones for the brand before transitioning into harder news. A number of employees – although Dubuc gave no indication of how many or what proportion of the company they represented – would lose their jobs. Numerous reports have indicated that the move will affect 10% of the company's workforce.
"Having finalized the 2019 budget, our focus shifts to executing our goals and hitting our marks… To this end, we've had to make hard but necessary operating decisions. Starting today, the next phase of our plan begins as we reorganize our global workforce. Unfortunately, this means we will have to say goodbye to some of our vice colleagues."
The memo went on to outline how the company structure would proceed. "Rather than organize Vice by country, we are creating a new operating structure around global lines of business – Studios, News, Digital, TV and Virtue. Support functions such as Sales, Legal, Communications, Marketing, IT, HR, Business Development and Brand Strategy will report into Brooklyn, or a designated central hub." All departments at every level "will see some impact," according to Dubuc. HR and leadership have begun meeting with employees in the U.S., U.K. and Mexico, and other regions including Canada will see changes in the following weeks. Numerous U.S.-based employees of Vice have begun announcing their own layoffs on Twitter.
A representative from Vice Media confirmed the verity of the contents of the memo, which was originally posted on The Hollywood Reporter, but declined to comment further. While the spokesperson did not confirm the 10% figure, they pointed to the Hollywood Reporter article for clarification, which reported that 10% of employees would lose their jobs.
Despite the layoffs, Dubuc's memo stated that the company ended the year with double-digit traffic increases in views, watch times and subscribers.
For Canadian employees of Vice, this is the second round of layoffs in six months and the third in just over a year. Last summer, the company confirmed that it had laid off staff in the Canadian office (the union representing the employees put the estimate at around 20), the result of a termination of Vice Canada's partnership with Rogers Media. That had previously resulted in the termination of 23 permanent and contract positions in January 2018.
But the layoffs come at a difficult time for the broader digital media industry. Just last week, employees of BuzzFeed began receiving news that they would lose their jobs; the company has been shedding personnel and aiming to cut 15% of its workforce (an estimated 215 people) in an effort to boast greater profitability. The layoffs have so far included at least one member of the BuzzFeed Canada team.
Also facing a similar fate are employees of Verizon Media, which includes HuffPost and Yahoo. The media company has confirmed that it will shed 7% of its workforce, although it would not confirm whether or not layoffs would affect Canada.