Alain Desormiers on what makes an innovator
As the Touché! and PHD CEO accepts his Innovator of the Year title, he reflects on how his agencies are keeping current.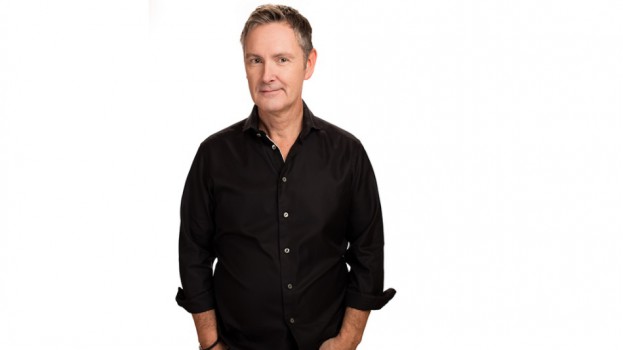 Alain Desormiers hears the word "innovation" a lot these days.
It's natural – anyone working at an agency probably gets it a lot. But Desormiers, CEO and founder of Touché! and CEO of PHD Canada, has just been named one of the Agency Innovators of the Year by the Internationalist. He's now among 24 advertising leaders from around the globe that the organization has identified as being "poised to make a difference in 2019."
The list was first established in 2006, although Desormiers hasn't been chasing a spot on the list – he admits to MiC he wasn't aware of the title until it was bestowed on him.
For him, innovation is an expectation. "Everything is transforming so rapidly. When you adapt to those changes, that's where the windows for opportunity open."
And that's where he thinks Touché! and PHD are doing very well.
He believes PHD's brand positioning – "Finding a Better Way" – is part of what pushes him and the agency teams to actively innovate. "The pressure is always on to keep finding new solutions."
On the client side, those solutions often look like PHD's work for Honda, which took Gold at the 2018 Media Innovation Awards. Using a new approach to marketing mixed modeling, introducing automation and integrating predictive models from machine learning, PHD created a media plan based around predicted car sales, which it says generated prediction rates within 3% accuracy per month.
Market mixed modeling "is not a super sexy thing by itself," according to Desormiers, but it's much more crucial than it was in the past. And, he says, it's a necessity when working closely with marketers. "It's much broader, and it gets us so much closer to those key decisions a marketer has to make."
For the award-winning "Data Vs. Car" campaign for Via Rail (which won Best of Show at the MIAs), Touché! leveraged data including weather and traffic to target travelers prior to, during and after long journeys with ads enticing them to take the train. Desormiers says it was a good opportunity to set the agency apart from the crowd in terms of how it uses data. "The culture of data is overshadowing the culture of innovation and creativity," he says, adding that too many agencies talk about having mounds of data but not necessarily producing effective marketing with it.
"This was not just data for the sake of data. This was data that informs true insights."
Beyond campaigns, Desormiers says constantly looking at the way the agency is structured, markets itself and hires is a must. "We should not consider media agencies' business models static. We have new competition today, which means clients are looking at us differently. That is an opportunity. How can we restructure the team, and restructure the service offering?"
Although Desormiers acknowledges that talent can present a struggle for all agencies, he thinks over the years agencies have shifted their practices gradually enough that he feels they are future-proofing. "It's not been a single big 'aha' moment, but we have looked to find the right balance between having experienced veterans who are extremely well-integrated into the business, as well as finding the fresh blood, the millennial minds. When it comes to the new hires, we do look for ones that are a bit more on the marketing science side of things. The ability to deal with data much more than before. We focus a bit more on that field rather than the communications side of the business."
He adds that they'll always feel a little under the gun when it comes to turnover. "It's not very easy to hire quickly. You want to hire the right talents, but everything is moving so fast."
Touché! was also recently named strategy's Media Agency of the Year and made the top of the RECMA rankings for Canada.