Can you hear me now? Smart speakers in Canada
Audience Insights looks at the rise of smart speakers, which brands are most popular and what hurdles lie ahead.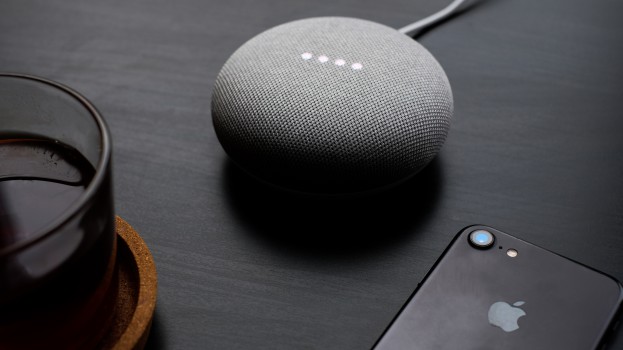 The smart speaker market in Canada is still relatively young – Google launched the Google Home in Canada one and a half years ago, and Amazon's Echo followed several months later – but it's already reaching a significant number of Canadians.
Nearly one-fifth (19%) of Canadian adults own a smart speaker, according to a new report from Toronto-based Audience Insights.
Google leads the pack, with 14% of Canadians now owning a speaker from that brand. Just 6% own rival Amazon Echo, and only 2% report owning an Apple HomePod.
The biggest jump for purchases occurred between fall 2017 and summer 2018 – when Audience Insights first surveyed Canadians in late 2017, only 4% reported owning a smart speaker. That total jumped to 11% by summer, then to 12% by fall. As of January, following the holiday shopping season, 19% now own a speaker. Of survey respondents who were gifted speakers over the holidays, an overwhelming 62% said they were given Google Home Minis.
Audience Insights acknowledged that Google and Amazon both put plenty of marketing spend behind their products, specifically the smaller and more budget-friendly Google Home Mini and Amazon Echo Dot during the holiday shopping season, directly impacting the adoption rates in the latest surveys.
For audio activity, two-thirds say they listened to music streaming services and nearly half listened to radio on the speakers in the past week. Also popular were podcasts, with 19% listening to podcasts on the devices.
More than one-third of people who own smart speakers have two or more within their home.
As for future growth, Audience Insights says manufacturers need to address concerns over privacy. With the majority of Canadians still not yet owning a speaker, many non-owners intend to stay that way – 62% are "very unlikely" to purchase one in the next six months, while only 2% of Canadians say they're "very likely" to purchase in the next six months.
Of non-owners, 40% said they were "very concerned" about privacy when owning a smart speaker.