Starz makes its entry into Canada
Plus, Bell has released the latest subscription numbers for Crave.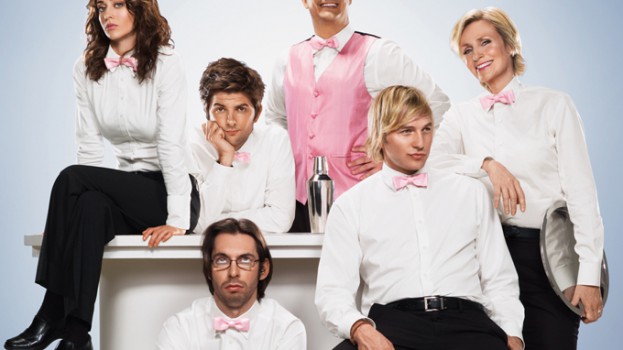 Pay TV service Starz is coming to Canada with a new channel and streaming service through Bell Media.
Beginning March 1, the channel will be available first to linear viewers, followed by a digital roll-out.
Starz specializes in theatrically released films and first-run TV series, including cult comedy Party Down (pictured), limited series The Girlfriend Experience and crime drama Power (which currently boasts an average viewership of more than 10 million south of the border). All of those series will have their back catalogues available as part of the Canadian service.
Upcoming originals that will drop in Canada include Now Apocalypse, a coming-of-age drama from stage writer Gregg Araki and director Steven Soderbergh; female-led spy thriller The Rook starring Emma Greenwell and Olivia Munn, and new series Hightown and P-Valley. According to Bell Media, Starz is the U.S.'s second most-watched pay TV service.
Starz' linear entry into the market is part of a rebrand of TMN Encore. According to the most recent CRTC specialty report, TMN Encore boasted 2.51 million subscribers in 2016.
The linear channel will drop first, before the digital service becomes available the following week. The service costs $5.99 per month and can be accessed through Crave's website. It will also be available on iOS, Android and Apple TV (fourth generation), with additional platforms to come.
In the same announcement, Bell Media gave a long-awaited update on the state of its flagship SVOD service, Crave. The streamer now boasts 2.3 million subscribers. Bell Media recently rebranded Crave both visually and in terms of its offering, introducing a second tier to its subscription and integrating programs from HBO.