Torontoist flies to the Daily Hive
Founder Karm Sumal says this is an opportunity to age up Daily Hive's audience and grow its news chops.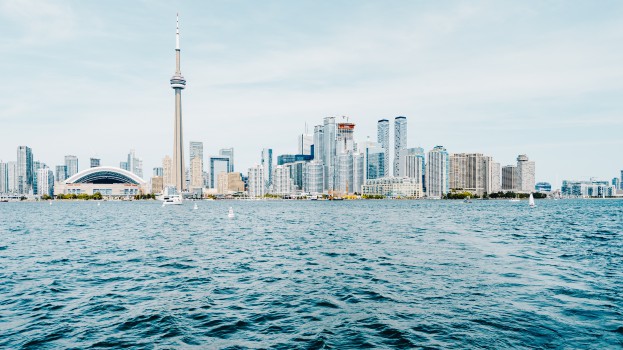 Karm Sumal had always been a fan of Torontoist.
"I used to read it passively even before we were in the Toronto market," Sumal, founder and CEO of Vancouver-based media company Daily Hive, tells MiC. "I always thought their content stood apart from other similar blogs in the market. I thought the writing was strong, it was a little more news-oriented than things like BlogTO."
Then something happened. Last year, several years after Daily Hive had expanded into the Toronto market, Torontoist went dark.
"I went by to check on it and they hadn't posted anything for months."
The site hadn't been active since April of 2018. Sumal spoke to MiC nearly a year after the plan he'd set in motion then was complete. Daily Hive acquired Torontoist from its former owner St. Joseph Communications. Financial terms of the deal were not disclosed.
In the coming weeks, Sumal says, Torontoist's legacy content will be migrated over to Daily Hive, and people logging onto the site will be redirected onto Daily Hive. It's somewhat pointless to maintain both, says Sumal, as maintaining the two sites will create a logistical nightmare, and the two audiences are far too similar.
"We would have cannibalized our own audience," he says. "And we've never wanted to be a company that owns multiple properties, multiple staffs – it becomes much more cumbersome."
Daily Hive currently serves two million monthly unique visitors. That's fine, says Sumal, but he wants more. "I want to do 20 million one day – that's the long play, but digital media is always changing. We want to grab that audience that was loyal to Torontoist and say, 'you may have heard of us. Give us a shot.'"
The two main things Sumal thinks Torontoist can add to Daily Hive are the quality of its reporting – he says the company has been striving to up its news game – and the loyalty of its audience. "When looking into their analytics, I was most impressed with the fact that they were still getting traffic from their legacy content, even when dormant."
It also allows Daily Hive to reach a slightly older audience, says Sumal. While there's a lot of crossover, he says Torontoist's sweet spot is in the 35 to 45 range, whereas Daily Hive's is about 10 years younger. Torontoist also has a highly engaged social audience, which Sumal says will help further Daily Hive's brand awareness and marketing.
As for staff, Daily Hive isn't acquiring any as part of the deal. While Sumal can't speak to what happened to Torontoist's previous staff, he said during meetings, when he asked about operating costs on a monthly basis, "It was essentially just the servers. So that told me that there was no staff."
He said the company will likely look to hire writers, hopefully acquiring some former staffers of Torontoist on a full-time or freelance basis.
Daily Hive's ad offerings include display, video and custom content.