ICYMI: CBC gets social for comedy contest
Plus, Publicis' revenue comes up short of expectations.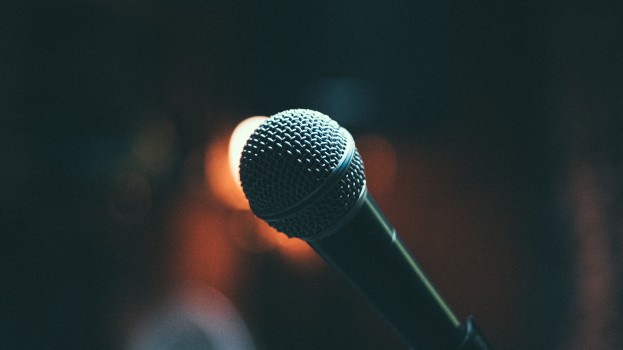 Crave adds three original comedy specials
Beginning Feb. 22, Crave subscribers will have access to three new Canadian original comedy productions. Mark Forward, D.J. Demers and Robby Hoffman will bow specials on the Bell Media streaming service, produced in partnership with Just For Laughs and Counterfeit Pictures. The specials are a part of Bell Media's ongoing production with Just For Laughs, which also includes all six seasons of Just For Laughs: All Access, Trevor Noah @JFL (which premieres today), Homegrown Comics and The Stand-Up Show With Katherine Ryan.
CBC creates social media-centered comedy contest
CBC has created a contest for amateur comics, offering them a chance to win a performance slot at the 2019 Halifax ComedyFest (Apr. 24 to 28). Potential contestants can submit a 60- to 90-second video line which will be reviewed by the CBC Comedy team, and the longlisted comedians will then participate in social media challenges. Voting will take place on the CBC Comedy social media pages. The final 10 entries will be judged by comedian Debra DiGiovanni, Kim's Convenience's Andrew Phung and others. The contest will be supported by a series of online videos exploring the state of comedy in Canada from a variety of perspectives, including women in comedy, comedy in the North and comedy and Indigenous communities.
Publicis Groupe reports Q4
Holding company Publicis Groupe, which owns media agencies Spark Foundry, Zenith, Performics and others, saw organic revenue fall by 0.3% in Q4, short of the 2.5% growth expected by analysts. For the full year, revenue rose by 0.1%. Organic growth was down by 2.6% in North America for the quarter and 0.8% for the year, although it did see lift in other regions such as Europe and Latin America. In a statement accompanying the results, Arthur Sadoun, chairman and CEO of Publicis Groupe, cited a number of major company-wide wins in 2018 – including Mercedes-Benz and Campbell's. However, those new wins were not enough to make up for decreases in ad spend from clients, particularly in the consumer goods segment in North America. Sadoun pointed out that further attrition in that area will result in a "bumpy ride" for Publicis throughout Q1.
Read more in strategy