Pod save media: Why Spotify's podcast moves matter
It's official: podcasts are a hot media commodity. But how can the market mature?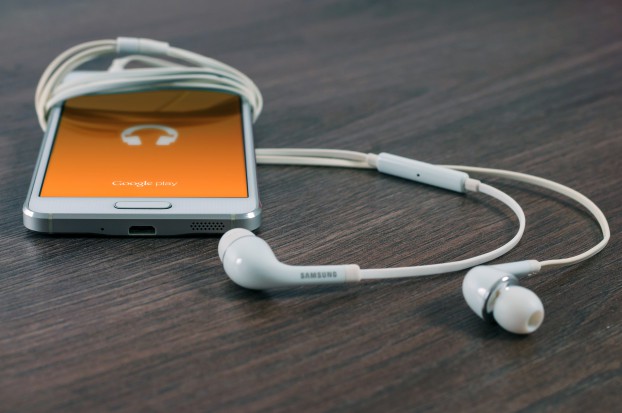 As of Feb. 6, it's official: music streamer Spotify has acquired U.S.-based podcast producer and network Gimlet, as well as production and distribution company Anchor. Reports indicate the Swedish company paid $200 million for Gimlet, although Spotify has not disclosed the terms of the deal.
The new podcast inventory will broaden Spotify's identity from a music streamer to an audio content competitor.
The platform has offered podcasts for more than two years now, although studies indicate that its podcast reach pales in comparison to the likes of Apple. Reports indicate that Spotify only has about 15% of the global podcasting market.
It has some exclusive podcasts, such as one featuring comedian Amy Schumer. Spotify, which reported its Q3 earnings Feb. 6, doesn't disclose activity on podcasting in particular, but the platform currently boasts 200 million monthly active users who could potentially become regular podcast listeners. Gimlet, which produces the popular tech podcast Reply All and the true crime series Crimetown, is the first company Spotify has acquired that creates and distributes content.
Jeff Vidler, president of research firm Audience Insights, thinks the acquisition says just as much about the value of the podcast industry as it does about Spotify's ambitions. He pointed out that every major broadcaster in Canada has launched or acquired a podcasting arm, and have upped their podcast output, which is a sign of the times; they're going where the listeners are.
What the growth trends reveal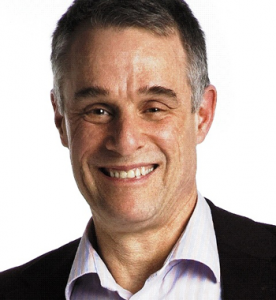 "There's no question that podcast listening continues to grow," says Vidler (pictured, left), whose company releases an annual podcast listener study every summer. From 2017 to 2018, monthly podcast listeners rose to 26% of those surveyed from 24%, and daily podcast listening rose to 18% from 16%. While that might not seem like much, says Vidler, the incremental growth over time has been something to note.
The biggest area for growth isn't in monthly or daily users, says Vidler, it's in what Audience Insights calls "power listeners." "There's a lot of growth in time spent from people who are already listeners. They're now making it a daily habit. People who listen to at least five hours per week are the group that grew faster than any other." On average, longtime podcast listeners (five years or more) are listening to 8.4 episodes per week, up from 7.2 episodes per week.
There's also huge potential in niche topics, says Vidler. "Most of the listeners have a very deep interest in one or two particular verticals." Health, tech and, of course, crime are some of the most popular topics. That deep interest also often fuels a more forgiving and engaged approach to the ad segments, which are most often recorded by the hosts themselves. "There's a real intimate relationship between the listener and the host, often driven by a mutual interest."
He says listeners are less likely to skip or avoid podcast ads than they are with any other format, including pop-ups, banners and video ads. Instead, he says, they're often engaged and interested. "People tend to be much more engaged with the content than something streaming in the background, so you have their full attention. In some cases, they just want to know who it is that's supporting their favourite podcasts."
But audience is just one part of the puzzle.
Where the market needs to mature
Sarah Thompson, CSO at Mindshare Canada, says there's still a need for greater analytics attached, especially around attribution. "We've talked with vendors about the issue. A brand lift study doesn't really help." She added that there's not a lot of transparency because of the different platforms podcasts come from, and the various ways in which they're consumed – some are streamed, some are downloaded individually.
Still, there's no denying even the anecdotal analysis. "You have to admit that it does build brands. There are a lot of brands that have  been built on podcasts. You can look at the cases of MailChimp, Casper, 23andMe."
Thompson says depending on the show and time of year, podcasting CPMs are still (usually) relatively low. Unlike YouTube (where many have built full-time incomes and a handful have become millionaires from their original content), even the most successful podcasters still don't support themselves from podcast income. Besides the very few "celebrity-level" podcasters like Marc Maron, few hosts or creators make a living from podcast advertising alone, and many monetize through additional revenue streams like live performances and Patreon support.
That may change as podcasting gets more popular, but with prices the way they are for now, Thompson considers podcasts a good choice for building brands on limited budgets. "It's a great place to get a foothold. When you think about how much clutter there is in the ad world, you might get one or two ads on a podcast, max."
Advertising offerings are also becoming more advanced. For example, Spotify allows pre-recorded ads to be inserted programmatically into older material, meaning a person can listen to an episode of a show from 2014 and still hear a current, recent ad. This is especially relevant, says Thompson, because podcasts often spread through word-of-mouth (plus, according to Vidler, 38% of new podcast listeners regularly listen to episodes more than three months old).
"If I tell my friend about an eight-episode true crime podcast, she's going to want to start from the beginning, so she needs to hear a current ad." Thompson says she hopes this tech develops further to help accommodate binge-listeners. "If I'm on a flight or in a car and I've loaded up four to five episodes, I don't want to hear the same ad a dozen times. It goes from frequency to annoyance."
Thompson emphasizes that there are kinks to work out in the rise of podcasting. The poor organization of podcast distribution across various platforms makes it really difficult for even the biggest agencies to get reliable analytics. "It's a lot of guessing," she says.
And, as the profile of podcasts rise, brand safety could become a bigger concern, according to Thompson. Just as YouTube advertisers started taking a closer look at what kind of content their ads paired against several years ago, brands are going to have to take a good hard look at the content of their podcasts. "We want to know what a show is really about. Something like Reply All might cover a topic like first-party data – you wouldn't want there to suddenly be an ad for a brand that had a massive data leak. And it's not as straightforward as typical programmatic where you can whitelist and blacklist."