Isobar lays out its 2019 media predictions
From influencer ROI concerns to the aging up of Facebook, the Dentsu Aegis Network agency dives into the biggest changes we're likely to see this year.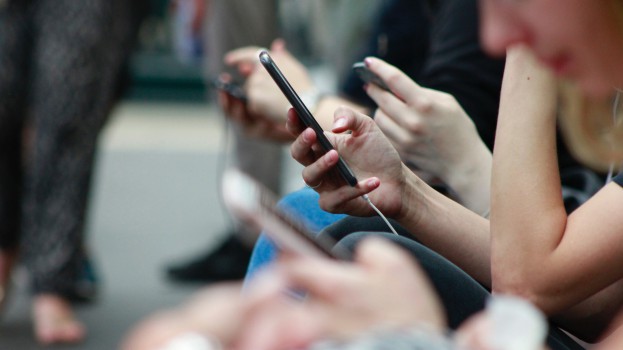 Could Netflix lose its streaming street cred? Will #paid posts draw smaller #paycheques? Do brands need a smart speaker strategy?
These are just some of the big questions observed in Isobar's 2019 Trends report, which lays out what the agency believes will be the biggest issues and pain points of the year to come.
Isobar's predictions combine data from its own work with analysis from third-party research, media spend and economic trends. Most of the data used is global; however, some zeroed in on the Canadian market.
Have we reached peak video?
For years, Netflix has seemingly had a monopoly on SVOD – especially true in Canada, where it has historically had less competition than in the U.S. However, more recent market entries have gained some momentum. Research indicates that Amazon Prime Video, which launched in the market two years ago, has steadily gained subscribers, and Bell Media recently revealed that its flaship streamer, Crave, has 2.3 million total subscribers.
While Netflix's power is undeniable, Isobar's analysis shows that it might not always have a guaranteed seat at the head table. Isobar's estimates show that 80% of the most-watched content on Netflix is licensed through other studios, despite the streamer's war chest of original content. Analysts have noted Netflix's concerning debt load, and the Danish Bank has predicted a collapse of the business in 2019. While Isobar doesn't agree with that prediction, it noted, "the increasing fragmentation of streaming video viewership… will lead to changes in how consumers engage with video and potentially even for some brands to re-write the rules."
Specifically, Isobar stated, the "holy grail of ad-free [models]" has great potential to be disrupted, and for some of the incoming streamers to consider ad-supported models. Apple, Disney and Warner have all confirmed that they will launch services some time this year (albeit not necessarily in Canada), and Isobar says now could be the best opportunity to explore ad-supported models.
Losing influence?
Isobar has also observed that the influencer boom could soon settle – perhaps not into an all-out bust, but as the report puts it, "the days of five- and six-figure paid posts being common could be numbered."
The agency estimates that brands will spend upwards of $2 billion on influencer marketing this year. But according to research published by Influencer Intelligence and eConsultancy, less than one-fifth (18%) of companies say they're able to integrate influencer marketing into their broader ROI calculations.
The influencer market alone isn't to blame – the risk of an economic slowdown in the next several years could lead marketers to tighten their purse strings overall and get more serious about demanding to see results. But unless influencers can prove their ROI mettle, Isobar predicts it will be one of the first areas of media spend to suffer.
Influencers could also see more restrictions around how they create their branded content. According to the report, nearly half (50%) of customers feel tired of "inauthentic" content published by influencers. With regulations in place that are making it generally easier to tell when a post is paid for, Isobar predicts that audiences will become progressively more aware of the practice of sponsored posts, and their acceptance of them will be precarious.
Social shifts
The report shows that since 2016, new sign-ups for Facebook have plateaued, sticking at just under 70 million in the last year. Estimates from various firms – from eMarketer to BrandWatch – show that Facebook's user-base also isn't getting any younger. Amidst a drop in younger users, Isobar says Facebook is losing ground with young people to platforms such as Instagram and Snapchat, which have all boasted steady growth for annual new sign-ups.
The biggest growth rate comes from Instagram, which came in at just under 40 million new sign-ups last year (up from just over 30 million). Pinterest, Snapchat and Twitter are behind, but have shown consistent growth as well. Also emerging is WhatsApp, which added just over 20 million new sign-ups last year and coming up just behind Twitter for new users.
LinkedIn, which is on the lower end of the chart for new sign-ups, has also plateaued in the last three years.
AI or bust
As AI becomes more integral to agencies' and brands' work, many have realized that talent is still at a premium. Job postings seeking AI skills went up 190% in two years, according to the report. This will continue to be a driving force in hiring, according to Isobar, as more brands bring their digital capabilities in-house.
Are smart speakers a smart choice?
Isobar puts smart speaker adoption in Canada at 9%, and usage isn't necessarily high. Only about half of smart speaker owners reporter using their smart speaker daily. Canadians have a distinct usage pattern, according to the report; while most countries show smart speakers are most commonly used to play music, Canadians asked their speakers to tell them the weather most frequently. According to Isobar, if brands want to break into the smart speaker game, they'll need to make themselves "more accessible" within the platforms, which may involve partnering with the parent tech companies (Google and Amazon) to create business profiles. This would make it easier to answer inquiries like, "Hey Google, what are the LCBO's hours on New Year's Eve?" according to Isobar.