Super Bowl wins the week: Numeris
Across various markets, the pre-show snagged more viewers than the game itself.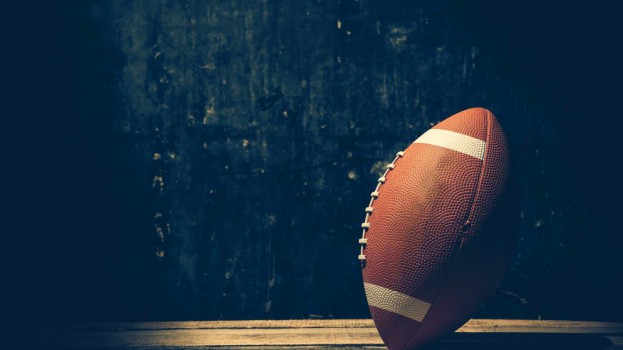 Although Bell Media has seen consistent rating declines for its Super Bowl broadcast for several years now, the game still proved to be the biggest get of the week for ratings.
According to the latest Numeris report, which covers the week of Jan. 28 to Feb. 3, the Super Bowl pulled in an average minute audience of 4.35 million viewers, making it the most-viewed of all single-night programs in the country. That's slightly below last year's ratings at 4.45 million viewers. In the U.S., the broadcast was reported to hit a 10-year low.
The pre-show came in second with four million viewers, and the post-show brought in 2.82 million, coming in fourth (CTV's The Big Bang Theory landed between the two, with 3.2 million viewers, and The Good Doctor took in 2.61 million viewers, rounding out the top-five).
Some patterns indicate that interest in CTV's broadcast of the big game waned as the night went on. In Montreal, Vancouver and Toronto, the pre-show brought in more average viewers than the game itself. In fact, The Big Bang Theory also beat out the Super Bowl in both Montreal and Toronto. In Edmonton, the pre-show also beat out the game itself, which didn't even land in the top-five. Calgary bucked the trend, although the post-game show still ranked higher than the game itself.
In the Francophone market, Unité 9 continued its streak at the top with 1.42 million viewers.
Canada (Anglophone)
1. NFL Super Bowl on CTV Sunday at 6:32 p.m.: 4.35 million viewers
2. NFL Super Bowl Pre-Show on CTV Sunday at 5:59 p.m.: 4 million viewers
3. The Big Bang Theory on CTV Thursday at 8 p.m.: 3.2 million viewers
4. NFL Super Bowl Post-Show on CTV Sunday at 10:05 p.m.: 2.82 million viewers
5. The Good Doctor on CTV Monday at 10 p.m.: 2.61 million viewers
Quebec (Francophone)
1. Unité 9 on SRC Tuesday at 8 p.m.: 1.42 million viewers
2. Les pays d'en haut on SRC Monday at 9 p.m.: 1.27 million viewers
3. L'échappée on TVA Monday at 8 p.m.: 1.25 million viewers
4. O' on TVA Tuesday at 8 p.m.: 1.2 million viewers
5. L'heure bleue on TVA Tuesday at 9 p.m.: 1.13 million viewers
Montreal (Anglophone)
1. NFL Super Bowl Pre-Show on CTV Sunday at 6:32 p.m.: 133,000 viewers
2. The Big Bang Theory on CTV Thursday at 8 p.m.: 122,000 viewers
3. NFL Super Bowl on CTV Sunday at 6:32 p.m.: 104,000 viewers
4. The Good Doctor on CTV Monday at 10 p.m.: 83,000 viewers
5. Law & Order: SVU on CTV Thursday at 10 p.m.: 81,000 viewers
Toronto/Hamilton
1. NFL Super Bowl Pre-Show on CTV Sunday at 6:32 p.m.: 840,000 viewers
2. The Big Bang Theory on CTV Thursday at 8 p.m.: 820,000 viewers
3. NFL Super Bowl on CTV Sunday at 6:32 p.m.: 775,000 viewers
4. Young Sheldon on CTV Thursday at 8:31 p.m.: 549,000 viewers
5. The Good Doctor on CTV Monday at 10 p.m.: 551,000 viewers
Edmonton
1. The Big Bang Theory on CTV Thursday at 9 p.m.: 144,000 viewers
2. Oilers vs. Flyers on Sportsnet Saturday at 11:10 a.m.: 144,000 viewers
3. Hometown Hockey on Sportsnet Sunday at 12:10 p.m.: 119,000 viewers
4. NFL Super Bowl Pre-Show on CTV Sunday at 3:49 p.m.: 118,000 viewers
5. Young Sheldon on CTV Thursday at 9:31 p.m.: 114,000 viewers
Calgary
1. The Big Bang Theory on CTV Thursday at 9 p.m.: 157,000 viewers
2. NFL Super Bowl Post-Show on CTV Sunday at 8:05 p.m.: 146,000 viewers
3. The Good Doctor on CTV Monday at 8 p.m.: 138,000 viewers
4. NFL Super Bowl on CTV Sunday at 4:32 p.m.: 137,000 viewers
5. Young Sheldon on CTV Thursday at 9:31 p.m.: 122,000 viewers
Vancouver/Victoria
1. NFL Super Bowl Pre-Show on CTV Sunday at 2:59 p.m.: 448,000 viewers
2. NFL Super Bowl on CTV Sunday at 3:32 p.m.: 385,000 viewers
3. NFL Super Bowl Post-Show on CTV Sunday at 7:05 p.m.: 345,000 viewers
4. The Big Bang Theory on CTV Thursday at 8 p.m.: 210,000 viewers
5. The Good Doctor on CTV Monday at 10 p.m.: 185,000 viewers