How Groupe V doubled Max's audience share in two years
The specialty channel reflects on its pivot to focusing on scripted content, and how the future is shaping up.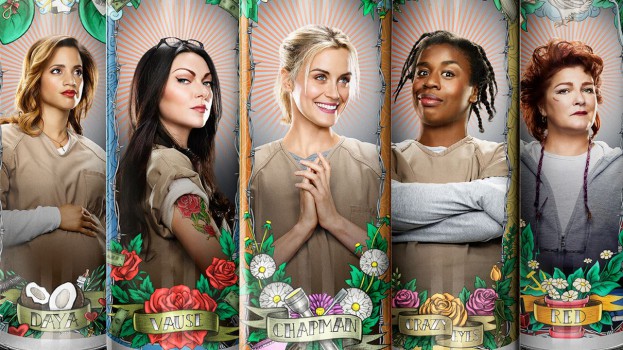 The transformation of music channel Musimax to Max, a fiction channel, is paying off for Groupe V Média.
Max has climbed the ratings to rank third among Quebec specialty channels in December with more than double the Quebec market share in fall 2018 (2.1%) versus the previous year (0.9%).
Dimitri Gourdin, EVP and chief corporate strategy officer at Groupe V Média, says the channel's repositioning in 2016 was designed to bring well-known TV series and films such as House and Orange is the New Black (pictured), in French, to consumers and advertisers, after years of focusing on music. "Since then, the performance of the channel has constantly increased and Max is starting to deliver its full potential. In just over two years, the channel has become an essential on the specialty television roster. Our goal has been achieved."
While he says the audience of Max has grown, viewers are also watching it more with average time spent each week almost five times higher than in 2013, jumping from 32 minutes  to 2.67 hours per viewer.
Gourdin credits in part the channel's December special holiday films programming which helped Max reach record audiences, surpassing even its principal competitor, Series+.
The main target audience for Max is adults 25 to 54, but the channel also now reaches a wider demographic range, as shown by increases in market shares in the various  other target groups. Its share is up 75% in 2+, now boasting a share of 2,1%; up 80% in 18 to 49 with a share of 1,8%; and up 50% in 25 to 54 with a share of 1,8%. All numbers are from Numeris, PPM, French Quebec surveys.
Gourdin says the success of Max and the popularity of scripted content are encouraging Groupe V to follow through with its business plan and consider the future of its other specialty channel, MusiquePlus.
"Fiction is more popular than ever, here as elsewhere. The public in the French market also has a strong interest in fiction from around the world, but want to watch it in French – and that's the promise of Max, to offer them the best of fiction, in French."