Corus promotes Troy Reeb to EVP of new 'broadcast networks' portfolio
The company on Thursday revealed a change to its organizational structure that brings TV, radio and digital platforms under the same umbrella.
By Kelly Townsend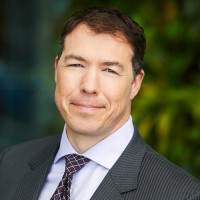 Corus Entertainment on Thursday revealed a change to its organizational structure that brings its TV, radio and digital platforms under the newly created "broadcast networks" umbrella.
With the change, Corus has also shuffled the roles and responsibilities of some members of its executive leadership team, including Troy Reeb (pictured), who has been promoted to EVP of broadcast networks. Reeb, whose previous role was SVP of news and radio station operations, will now have oversight of Corus' 44 specialty television services, 39 radio stations and 15 conventional television stations, as well as digital platforms including Global Go.
The shift in operating structure is designed to enhance Corus' strategy to own more content and branch into new and adjacent markets, according to president and CEO Doug Murphy, who said the changes represent "an important milestone in our ongoing transformation."

Meanwhile, Colin Bohm, previously EVP, business development and corporate strategy, has seen his remit expanded as EVP content and corporate strategy. Bohm will oversee Corus original content teams such as Nelvana, Kids Can Press, Toon Boom and Corus Studios.
While his title remains unchanged, Corus EVP and CRO Greg McLelland's role will now cover Corus' marketing and social digital agency so.da. The goal for McLelland and his team is to maximize audiences and revenue while increasing production opportunities.

Execs whose remits remain status quo include: John Gossling, EVP and CFO, Cheryl Fullerton, EVP people and communications, Shawn Kelly, EVP, technology, and EVP and general counsel, Dale Hancocks.

No positions will be eliminated as a result of the shuffle.
Corus' Q1 results indicated a strong performance for TV and radio, reporting 2% year-over-year growth. President and CEO Doug Murphy told analysts Nelvana will increase its production output by 50% while Corus continues to build its unscripted content, with a focus on U.S. sales.
This story originally appears in Playback.