Horizon Media Canada: One year in
Kevin Kivi and Bill Koenigsberg on what what's fueling growth and what's next.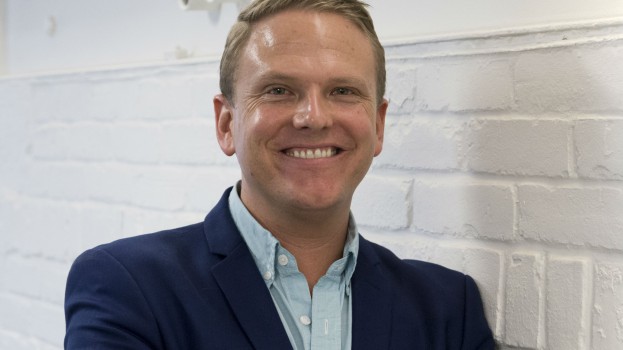 It's been one year since Horizon Media planted its flag in Canada.
Bill Koenigsberg, who founded the independent media agency in the U.S. 30 years ago, knows there has been "a curiosity factor" when it comes to Horizon Media's Canadian presence. While he knows a large part of that is due to recent wins – in late 2018 it took over media buying for the iconic Tim Hortons brand, and also won the account for Benjamin Moore in both Canada and the U.S. – he believes the current headwinds in the media industry are also prompting a second look at the agency.
"The big holding company agencies were built by massive acquisitions – dozens of companies that became all things to all people," he tells MiC. "With the way media operates today, clients want more transparency, integration, speed to market, scale, integrated media and technology, tools based on business outcomes. Holding companies, based on their heritage, can be slow to market, and they've gone through transparency issues."
Kevin Kivi (pictured), EVP and general manager of Horizon Canada, has been on both sides, working with larger holding company-owned agencies like MediaCom and Carat. He says the goal is to not create an "us-versus-them" narrative, but adds that things feel very different for him at Horizon. "We don't get bogged down in hierarchy and red tape. We're structured in a way that allows us to execute upon plans very quickly."
Kivi says the Benjamin Moore win spoke to Horizon's U.S. strengths as well. "It demonstrated the importance of collaboration across borders. It didn't feel like there was complexity or dysfunction. It was quite ego-free."
Overall, Horizon now has six Canadian clients, up from the one that it went to market with last year. It also boasts 22 employees, and Kivi says by mid-to-late March, it looks to have a headcount of over 30.
While some of the hires will require data expertise, Kivi emphasizes that Horizon wants to focus on client services and strategy. He says many agencies aren't focusing on these areas and are instead aiming to find talent in data sciences and tech, but he believes it will behoove Horizon to set itself apart as a people-focused agency. "I think great media people in some ways have become robotic. I'm a people guy. I truly believe in the notion of 'business is personal,' and the only way to over-deliver in that area is to have great client partnerships."
He's also hoping to increase the agency's capabilities in sports marketing.
Koenigsberg adds that Horizon is bringing a proprietary closed-loop attribution tool that just launched in the U.S. to Canada, which will allow the agency to track not only environment but also messaging to very specific KPIs, like site visitation and store visitation. "The ability to put a media plan out in the marketplace, connect the dots from a closed-loop attribution model and know daily and weekly what outcomes are based on the messages and the environments they're running in, we think that will set us apart."