Adieu: Why Ricardo is shuttering its English publication
The print edition of the iconic magazine will shutter, but owner Ricardo Larrivée is now focusing on an English digital content strategy.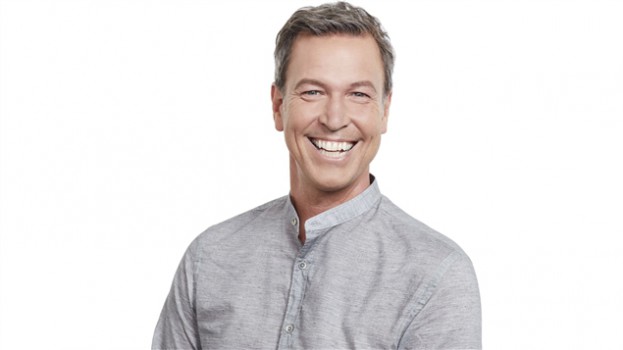 The March print issue of the English version of award-winning Canadian magazine Ricardo magazine will be the last.
Quebec-based Ricardo Media launched the English magazine four years ago as part of a brand that includes three restaurants, gourmet food products, plus home and kitchen accessories as well as a cookbooks, broadcast, print and digital presence. English recipes, videos and other foodie content will continue to be published on all of Ricardo's digital properties.
Speaking to MiC, chef Ricardo Larrivee cites the significant cost of distribution across Canada, about 70% of the magazine revenue, as the main reason for the decision as well as the increased transfer of ad dollars to digital media. He says although Ricardo Media is experiencing 40% growth each year, it was just impossible for a the publishing company – which remains independently owned by Larrivee and his wife, Brigitte Coutu, to sustain the cost of the print distribution. It's important to ensure there is still a company in 20 to 40 years for his family and his employees, he says.
The cost crunch has not affected the French print magazine, which reaches more than one million readers with each issue.
Larrivee says, "Everything we do is bilingual all the time, to promote the importance of cooking and eating together. On the web, there are more than 6,000 recipes and videos… there will be more content, more people. We are going to use that to reach as many Canadians as we can and see where it goes. We also reach about 600,000 people on Facebook and Instagram and our other platforms as well. We are going to be present everywhere people want to see us."
He predicts that there will be more Canadian paper publication disappearing over the next year or two. Some have already begun to feel the crunch; in the last year, multiple Canadian magazines have seen layoffs, including Rogers Media and, most recently, TVA, which reduced staff at Canadian Living, Style at Home and Elle Canada. Global ad firm Warc predicts that or all media in Canada, magazines will see the steepest drop in ad spend.
And that's why, he says, media owners need to stand together to promote Canadian culture.
"Buying local is not only buying an apple, it's everything. I'm very nationalistic about it and if we want to protect who we are as Canadians, everything has to be taken into account – culture, economy, agriculture. Protect the difference we have."
Three editors of the total 225 people employed by Ricardo Media were let go as a result of the demise of the print magazine. Larrivee says that he hopes to have them come back to company as it continues to ramp up its digital content, a plan that is now underway. He says the focus is to create content that differentiates Ricardo from its U.S. competitors and that is local and personal for Canadians.
"Everything is going to be content where people will feel they can relate to it," says Larrivee. "I think that approach would probably help a lot of media – if it's very personal, it's local, and not a story made for the whole planet. We want to reach as many Canadians as we can. We have unique way of being able to talk to Canadians and we intend to do it even more effectively. People want to feel connected."
In April, Ricardo is launching a new cookbook, Vegetables First, published by Penguin Random House. He will be embarking on a cross-country tour to promote it. The French version was released last fall. The chef is also a regular on Cityline and Breakfast Television every month, writes for Metroland newspapers and contributes a daily recipe for the Toronto Star. Ricardo Media was named one of strategy's 2018 Brands of the Year.