NCIS wins the week: Numeris
Regionally, the top pick varied, with Edmonton being all about Oilers content.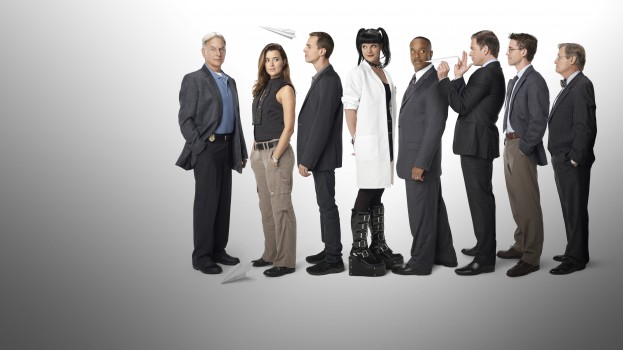 Global's long-running procedural NCIS nabbed the biggest average audience of all single-night programs in Canada for the week of Feb. 11 to 17.
The drama was watched by an average of 2.29 million viewers during its Feb. 12 broadcast. The usual chart toppers, Big Bang Theory, Young Sheldon and The Good Doctor were off for the week, leaving NCIS to rocket to the top of the charts. Shortly behind was another Global procedural, New Amsterdam. That was followed by a trio of cop shows: CTV's The Rookie, Global's FBI and CTV's Blue Bloods.
Regionally, most markets were more mixed. While Toronto favoured NCIS, Montreal had its tissues out for This Is Us. Edmonton was all about Oilers content, with three games in its top-five. Vancouver and Calgary opted for medical drama New Amsterdam, and the Quebec market once again tuned in to La voix.
Canada (Anglophone)
1. NCIS on Global Tuesday at 8 p.m.: 2.29 million viewers
2. New Amsterdam on Global Tuesday at 10 p.m.: 2.25 million viewers
3. The Rookie on CTV Tuesday at 10 p.m.: 2 million viewers
4. FBI on Global Tuesday at 9 p.m.: 1.84 million viewers
5. Blue Bloods on CTV Friday at 10 p.m.: 1.75 million viewers
Quebec (Francophone)
1. La voix on TVA Sunday at 7 p.m.: 1.98 million viewers
2. Unité 9 on SRC Tuesday at 8 p.m.: 1.4 million viewers
3. O' on TVA Tuesday at 8 p.m.: 1.22 million viewers
4. Les pays d'en haut on SRC Monday at 9 p.m.: 1.19 million viewers
5. L'échappée on TVA Monday at 8 p.m.: 1.18 million viewers
Montreal (Anglophone)
1. This is Us on CTV Tuesday at 9 p.m.: 78,000 viewers
2. The Rookie on CTV Tuesday at 10 p.m.: 69,000 viewers
3. Law & Order: SVU on CTV Thursday at 10 p.m.: 67,000 viewers
4. Grey's Anatomy on CTV Wednesday at 9 p.m.: 64,000 viewers
5. Blue Bloods on CTV Friday at 10 p.m.: 53,000 viewers
Toronto/Hamilton
1. NCIS on Global Tuesday at 8 p.m.: 471,000 viewers
2. New Amsterdam on Global Tuesday at 10 p.m.: 392,000 viewers
3. Blue Bloods on CTV Friday at 10 p.m.: 386,000 viewers
4. FBI on Global Tuesday at 9 p.m.: 370,000 viewers
5. Hockey Night in Canada on CBC Saturday at 8 p.m.: 366,000 viewers
Edmonton
1. Oilers vs. Penguins on Sportsnet Wednesday at 6:10 p.m.: 118,000 viewers
2. The Rookie on CTV Tuesday at 8 p.m.: 104,000 viewers
3. Oilers vs. Hurricanes on Sportsnet Friday at 5:39 p.m.: 101,000 viewers
4. Hockey Night in Canada on Sportsnet Saturday at 5:17 p.m.: 99,000 viewers
5. NCIS on Global Tuesday at 9 p.m.: 96,000 viewers
Calgary
1. New Amsterdam on Global Tuesday at 8 p.m.: 132,000 viewers
2. Bull on Global Monday at 8 p.m.: 107,000 viewers
3. FBI on Global Tuesday at 10 p.m.: 106,000 viewers
4. NCIS on Global Tuesday at 9 p.m.: 97,000 viewers
5. NCIS: Los Angeles on Global Sunday at 10 p.m.: 95,000 viewers
Vancouver/Victoria
1. New Amsterdam on Global Tuesday at 10 p.m.: 235,000 viewers
2T. FBI on Global Tuesday at 9 p.m.: 192,000 viewers
2T. NCIS on Global Tuesday at 8 p.m.: 192,000 viewers
4. America's Got Talent: The Champions on CTV2 Monday at 8 p.m.: 182,000 viewers
5. Hawaii Five-O on Global Friday at 9 p.m.: 159,000 viewers