'Solid' media performance for TC in Q1
Having officially shed its consumer media, expenses in the segment are down.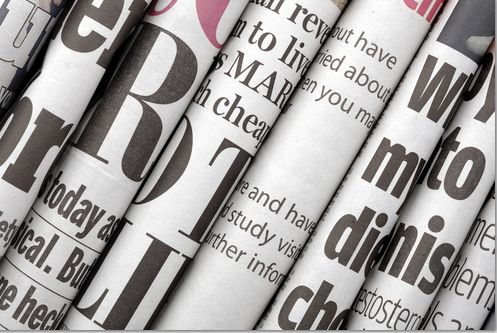 Media, packaging and printing company TC Transcontinental posted a solid first financial quarter for 2019.
Revenues increased by 49.8%, up to $751.6 million (from $501.7 million Q1 2018). The biggest factor was the acquisition of Coveris Americas, which contributed $306 million to revenues. That was more than enough to mitigate the unfavourable effect of TC's sale of its California newspaper printing operations.
But media also played a part in TC's performance. Classified as its "other" segment, media brought in $19.8 million. This is actually down from Q1 2018, when media brought in $25.7 million, but the company noted that it has since shed the last of its consumer publications in the last 12 months, selling off community newspapers in Quebec and Atlantic Canada. As such, expenses for media went down, to $21 million (down from $23.5 million). The company identified the media performance as "solid" and says it expects to remain that way in terms of revenue and profitability.
Outside of the media sector, ad spend trends also affect other parts of TC's business. The printing sector had lower revenues ($336.8 million, down 16.9% year-over-year), which TC attributed to lower ad spent in print media. TC was able to mitigate some of these falling costs due to stable revenues from flyer printing services.
Since TC got out of the consumer media business and now only focuses on educational and trade media, the sector only represents a small percent of its revenues – 4% this quarter – but TC is still heartened by its performance.
François Olivier, president and CEO of TC, said TC's profitability was "somewhat softer than expected" for the quarter, although the company is committed to gradually improving its profit margins.