Bart Yabsley steps into president's chair at Sportsnet
The appointment comes five months after former Sportsnet president Scott Moore left the role.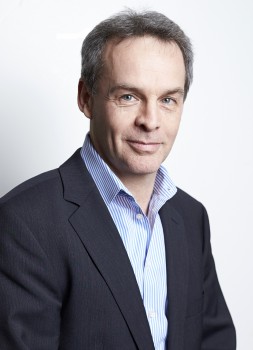 Rogers Media has appointed Bart Yabsley as president of Sportsnet.
Yabsley, who previously held the role of SVP of sports, entertainment partnerships and content distribution, will now be responsible for all sports content at Rogers Media. He will oversee all Sportsnet's multiplatform production, programming, rights acquisitions, sponsorship and more. A successor to his former position has not yet been named.
He replaces longtime broadcast exec Scott Moore, who was president of Sportsnet for more than eight years before announcing his exit from the role in October. During his time at Rogers, Moore played a key role in overseeing the rollout of the NHL schedule following Rogers' 12-year, $5-billion rights deal with the hockey league; bringing FX to Canada; and helping launch SN NOW and the Rogers Hometown Hockey program. Following his departure, Rogers Media president Rick Brace oversaw the brand.
For his part, Yabsley has overseen initiatives such as Sportsnet's various OTT offerings, including its recent addition of a "plus" tier to its flagship Sportsnet Now product.
Prior to joining Rogers Media in 2014, Yabsley served on the senior management team at Bell Media and CTV. His previous roles include EVP of content sales and distribution; EVP of business planning and distribution; and EVP of CTV specialty television.
A version of this story appears in Playback.