Carol Cummings on midseason strategies
The TV planning veteran on what shows will stick around, and what opportunities broadcasters can gain from Netflix venturing into ads.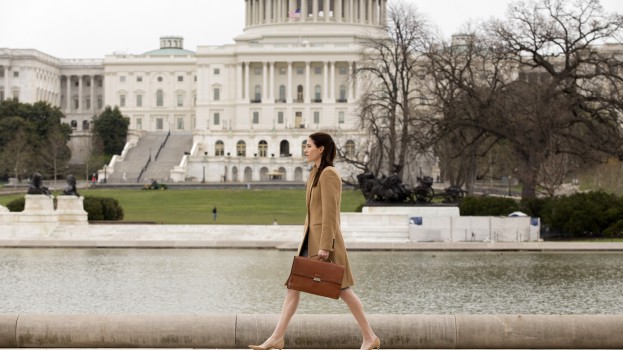 With March now in full swing, the last phase of midseason TV premieres have rolled out. And with that, IPG Mediabrands agency Media Experts has released its seasonal report predicting which series will be hits and which will be misses.
The report, which is assembled by a large team of media buyers and planners within the Media Experts agency, had an 81% accuracy rating last year.
CTV and CBC only introduced new dramas (five for CTV, six for CBC), Global rolled out two comedies and Citytv introduced a new show, reality competition show The World's Greatest.
For Media Experts, the slate looks good – chock-full of shows that it sees surviving at least until next season, with only one miss and a couple breakaway hits.
One of those hits it predicts is The Enemy Within. Carol Cummings, director of television systems says it has all the makings of a hit, particularly with the casting. "[Star] Jennifer Carpenter is just kick-ass," Cummings tells MiC, citing Carpenter's following from her years on Dexter as a big help in drawing viewers. She also credits the fast pace and the unique storytelling angles.
The Enemy Within airs on CTV. The only other predicted hit also will also premier on the Bell Media-owned network (April 28). The Red Line centres around the accidental shooting of an African-American doctor by a white cop. Media Experts praised the realism and the casting of the series.
In total, Media Experts' list sees far more "survivors" than hits (or misses). But this can especially pose a problem unique to mid-season, says Cummings, because shows have a lot more to fight against – and need to be truly special to stand out.
"Viewers have established their viewing habits from the fall," she says. "They've set out their shows, set them up on their PVR, and set aside time to watch them. Plus, you're also competing with hockey playoffs, March Madness, more award shows and baseball [spring training] starts. There's a lot of different things to compete with, getting people to sit down and watch."
Some midseason shows have, historically, broken through all that noise. She noted that Golden Globe-winner Killing Eve and other event series such as Big Little Lies, True Detective and The Handmaid's Tale have garnered very enthusiastic fan bases. Some conventional network shows, such as Station 19 and The Resident, even made the move to fall.

Cumming says she sees the trend of reboots continuing on, but adds that it's gotten to a point where they're neither guaranteed success or doom. "Will & Grace did very well, but Murphy [Brown] didn't seem to resonate the way people thought it would. It's natural that the broadcasters are going to keep trying."
The midseason schedules have rolled out amidst ever-swirling rumours that Netflix is looking to test commercials and ads for subscribers. Cummings says that if this were to happen, she sees it causing a shake-up – and an opportunity – for the industry. "Competition is always a good thing. It makes all the players better. If they were to do advertising, traditional broadcasters could compete on rates. I can't see [Netflix] offering anything less than full national [buys], so at least the broadcasters can zero in and offer regional and local buys."
She added that she's noticed some broadcasters, especially CBC, taking an "If you can't beat 'em, join 'em" approach, having successfully leveraged properties Workin' Moms and Schitt's Creek on Netflix and drawing major international attention for them.