How client behaviour affects agencies: survey
As spending shifts and agencies automate, how do staffers see themselves coping?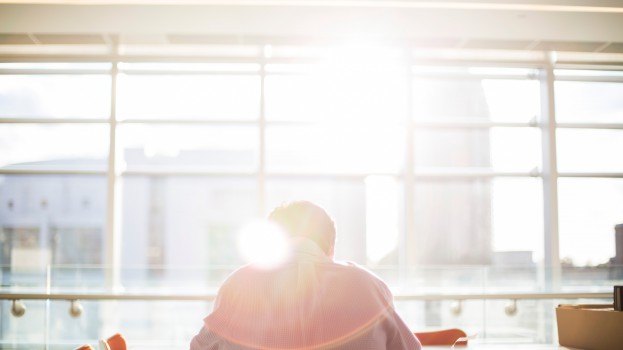 It's no surprise that agencies are concerned about clients in-housing many of their ad-buying operations, especially digital.
But a new survey by Marketing Land shows that in-housing is not the only concern. Although 49.8% of the 1,000 global agency employees surveyed in December said they're concerned about client in-housing, 44.3% also said there's big competition for talent, and 42.5% say clients cutting their budgets is also adding to the pressure.
Overall, client behaviour is driving most of the concerns and changes at agencies; most are observing significant shifts in spending. More than 74.6% say they're seeing clients spend more on Google than they were a year ago, while between 50 and 70% of respondents also say they see spend increasing on LinkedIn, Amazon, Facebook and YouTube.
Even though Facebook is among the platforms that the most respondents see an increase in spend, it's also among the top three for observed decreases in spend. Of agencies surveyed, 16.7% say they've seen clients decrease their Facebook spend, making it third behind Twitter (22.2%) and Bing (21.9%).
As client demands and changes affect agencies' day-to-day, most of them see themselves adding to their services. More than half plan to invest more in Amazon advertising services, as well as content marketing.
And, as services increase, agencies are staffing up. But while nearly 50% say that they're hiring, they are having a hard time finding talent. Less than half of those respondents (19.8%) say they're hiring and having a relatively easy time filling positions. A small group (5.5%) say they've had layoffs in the last year and 2.2% see layoffs in their near future. Most (72%) say that data analysis skills are crucial in today's agency environment, while conversion rate optimization is also a significantly in-demand skill (59.3%).
There's also an increasing demand for "soft" skills such as strategy (67.3%), client communication (66.4%) and analytical mindsets (62.4%).
As for the increasing rate of automation, respondents were asked to give its impacts a "star" rating out of five for how positive an impact automation had on agencies, the average response was neutral to good – 3.7 stars. The same goes for how well tech helped manage pitches (3.5 stars) and how well the agencies felt they themselves were managing tech for clients (3.8 stars).