Amidst media declines, Quebecor revenue hit $4.2 billion in 2018
The revenue came mostly from strong performance on the telco side.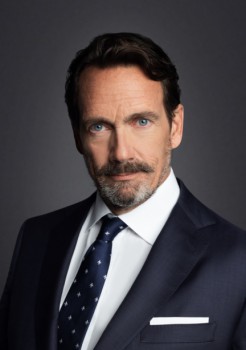 Overall yearly revenues were up for Quebecor in 2018 as significant growth in its telecommunications business was tempered by modest declines on the media side.
The company on Wednesday said overall revenue in 2018 had increased by 1.4% to $4.18 billion, up from $4.12 billion in 2017. Overall revenue in Q4 grew to $1.08 million, up from $1.06 billion a year ago.
Within its telecommunications segment, Quebecor said the subscriber count for its OTT service Club illico increased 18.4% to 420,800 in 2018. With the subscriber additions, revenues from Club illico increased $7.3 million (18.4%) to $47.0 million in 2018.
In its media business, yearly revenue dipped to $728.6 million in 2018, from $769.9 million the year before, while Q4 revenue dipped slightly to $198 million, from $199.5 million in the same quarter a year ago.
In a statement, Quebecor president and CEO, Pierre Karl Péladeau (pictured) highlighted a number of the company's recent business transactions, which have seen it acquire specialty channels and production entities as it looks to diversify its revenue streams.
The most recent of those was the acquisition of Montreal-based Incendo Group. Under the $19.5-million deal, which has not yet closed, Quebecor's TVA Group will acquire all Incendo's production and distribution assets. At the time, France Lauzière, president and CEO of TVA Group and CCO of Quebecor Content, said the transaction is part of a strategy to increase revenue derived from international markets.
As well, TVA Group recently completed its $17.9-million acquisition of Serdy Média and its two French-language specialty channels Évasion and Zeste.
This story originally appears in Playback.