SXSW perspectives: Mindshare
The festival has become a choose-your-own adventure book. And so has media.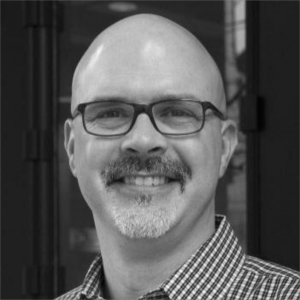 By Devon MacDonald
SXSW, the annual pilgrimage of media, digital, music and film to Austin, should be really thought of as the largest choose-your-own-adventure book. As a city that is home to a military base, university, state capital, technology center, leading music scene and incredible food, it is the perfect setting for differing points of view that come together and are equally heard.
With hundreds of sessions each day across a variety of venues and halls, each attendee has the power to shape their own experience to exactly what they want. Within those sessions as well are a variety of viewpoints from well-balanced panels, strongly vetted keynotes and tough
interviews.
While takeaways and points of view vary, it is clear that this year a number of elements at SXSW shifted to towards an awakening into a practical world around data, privacy, content and advertising. The SXSW discussions into human transportation are where the adventure seems to now be.
The reality of data and privacy has set in
Digital sessions, like "Beyond the Data Surveillance Business Model" focused primarily on data and consumer privacy related issues. With growing consumer awareness around data issues in media, groups like the Electronic Frontier Foundation and the ACLU were highlighting the fact that issues they've been raising for years are being discussed openly. Various U.S. politicians including presidential hopeful Elizabeth Warren have taken a stance on data privacy from a consumer protection and anti-trust perspective.
The underlying message and takeaway for brands is the same. Trust and transparency in data; what's being captured, how it's being stored and what its being used for are essential components that are a blind spot for most consumers today. Consumers want privacy, and brands and platforms that give it to them first while delivering valuable services and information will be the ones that earn their trust.
The rise of content and advertising as value exchange
Media discussions were also based on the new mindset around data and the manipulation of content. By looking deeper into different journalism models, the discussion around an ad-free media ecosystem was based on consumer-designed content. From unconscious bias to editorial compromised by funding, the opportunity for brands comes in these environments exists primary through contextual advertising.
When content is distributed this way, its corresponding ecosystem can provide a value exchange with a clear line from consumer value to payment. Premium content and consumer journey-based planning give brands an opportunity to participate and should be a key focus
moving forward.
The fake news discussion this year morphed from the topic of echo chambers to discussions around a new form of consumer manipulation: fake video. When the spoken word and moving image are both delivering misinformation to consumers, our content model needs new safeguards, new technology and a new level of critical eye to stay ahead of bad actors.
The future of human transportation
Getting around Austin during SXSW is always one-part planning and one-part part luck. It's no coincidence the talk around transportation focused on the consumer's experience in autonomous vehicles and attendees' experience on scooters.
With cars becoming hands-free experiences for drivers, it provides the average consumer with an estimated one hour of found time each day. Designing for this space to allow for immersive experiences unique to the vehicle are going to be critical for content providers and brands. We
know where riders are, where they have been and most importantly where they are going. The mistake would be to simply think of it as an additional primary screen. With a truly captive audience the hope is that content won't mimic other environments (couch, desk, subway seat) but rather make the most of screens, speakers and movement.
After blocking Uber and other ride-sharing services for years, Austin has embraced the service and gone to another level by also allowing scooters. The mayor of Austin joined a panel talking about the need for new modes of transportation required to solve the inevitable gridlock of not only the festival, but also for a city bursting at the seams. Attendees flocked to the devices, but then dropped them like flies whenever they got to wherever they were going.
While geo-fenced perimeters protect some areas like the Capitol building from them, the sidewalks around the Convention Centre and in downtown were littered with them. An amazing solution for consumers getting from point "a" to "b", but apparently at the expense of other riders
and pedestrians.
Just another part of the adventure, I guess.
Devon MacDonald is the CEO of Mindshare Canada.