Fisherman's Friend extends its sports strategy
The brand first noticed Toronto Raptors head coach Nick Nurse's affinity for its product on-camera.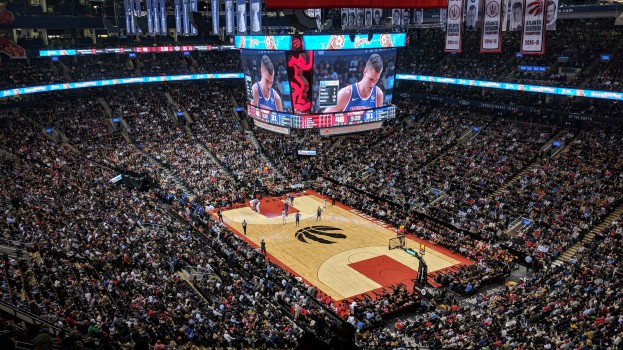 Lozenge producer Fisherman's Friend has expanded on its sports strategy by partnering with Toronto Raptors head coach Nick Nurse as part of a bid to broaden its reach.
Voula Papadakos, marketing manager for Fisherman's Friend, tells MiC that sports have been a part of Fisherman's Friend's strategy for some time, having partnered with the CFL for years. But basketball is relatively new territory for the brand, and it's on a new mission.
"The CFL continues to be a great partner for us, but now the NBA is a natural progression to hit a more diverse demographic," she says. "It's a bit of a younger audience, people who might, or might not, be familiar with our brand."
The lozenge brand is marking the Nurse partnership by launching a series of 15-second TV ads – mostly on TSN and Raptors TV, naturally – as well as six-second social spots, as well as through in-venue assets.
While many brands claim their sponsorship integrations being "authentic" and the spokesperson being a "true fan" of the product, Papadakos says this one is the real deal – and the team knew it before anything was signed.
"We've been noticing for a while that Nick uses our product. Watching [the games], we would see our pack, we'd see him taking it. Brands search for partnerships like this that kind of magically align."
It was after the brand noticed this that it decided to act and make it official.
The partnership was brokered through MediaCom Sport and Entertainment, the GroupM shop's dedicated sport sponsorship and advertising unit. The Conversation Agency also assisted from a PR perspective.