The leaders and contenders in Forrester's agency rankings
The Massachusetts-based firm dives into what separates the great from the good.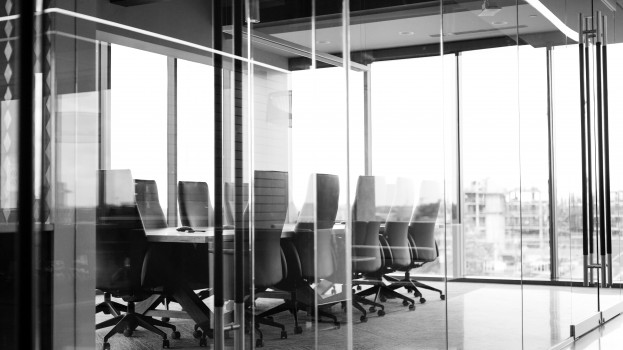 There are many ways to rank and evaluate agencies. Some, like RECMA and ComVergence, rank by value of billings, new business and market share. Others, like Warc, give top honours based on global awards.
Massachusetts-based research firm Forrester has issued its first 2019 agency rankings, which are based on a mix of 26 criteria.
Forrester outlined the top nine full-service media agencies that bring in under $20 billion in global revenue. It evaluated them based on a number of weighted factors including buying, insights, technology, brand safety, market presence and more. Each criteria is weighted differently, and a score is issued out of five based on a combination of market observations, client referrals, interviews with CMOs and other public information. The scores are then tabulated, with each agency classified as either a "leader" (the top ranking), "strong performers" and "contenders."
One of the agencies listed as a "leader," MDC-owned Assembly, does not have a significant Canadian presence. The remaining eight agencies throughout the entire list all have outposts in the Canadian market.
One of the other two agencies identified as a "leader" is MullenLowe Group's Mediahub, which runs its Canadian operations out of Montreal. Forrester highlighted its proprietary planning tool SCOUT, its close relationship with IPG Mediabrands, use of "emerging technologies" and strong client feedback. In terms of scores, Mediahub received a perfect five out of five for content strategy and development services, acquired account value, strategic priorities for 2019, strategic road map, media vendor partnership strategy and agency partnership strategy. It did, however, receive lower scores in market presence.
Also called out as a leader was Omnicom's Hearts and Science. The media shop is among the newer agencies, having been established four years ago, but Forrester applauded its research and analytics capacity for the development of e-commerce and performance marketing strategies. Forrester did, however, identify Hearts and Science's weakness as "a lack of clarity on future investments," and its effective agency partnerships are mostly with Omnicom agencies. The agency's perfect score categories for Forrester's rankings were in planning and buying, transparency and approach, brand safety and media vendor partnership strategy.
In the next category down, "strong performers," emerged Horizon Media, Vizeum, PHD and Spark Foundry.
Of those, Horizon scored a perfect five in its acquired account value (having won major work such as Tim Hortons and Benjamin Moore) as well as employee experience and transparency approach. PHD, meanwhile, took top marks for footprint and media services billings. Spark Foundry scored a perfect five for its active media services clients, as did Vizeum (Vizeum also received a perfect score for strategic priorities and strategic roadmap for 2019).
Rounding out the list in the "contenders" category were Dentsu X and Initiative.
The report led to a number of conclusions for Forrester, one of the top being that media and creative work best when they're planned harmoniously with one another. "The most impactful media is creatively driven," the report reads. "Whether its aim is performance or persuasion. Nearly all full-service media agencies provide content development services along with media expertise."
It also added that agility is becoming more important than volume when it comes to buying. "The best full-service agencies circumvent negotiation by reducing their dependence on reselling media or by using curated marketplaces."
Finally, accountability was a major takeaway. As more agencies provide deep business intelligence and strong data analytics practices, agencies are being tasked and trusted with more. One full-service agency, which went unnamed in the report, handles an account's "full client CRM file, including leads and sales data."