Spotted! Heineken cuts to the chase
Heineken's 0.0's "Now You Can" brand positioning has led to a pop-up offering young professional men a buzz, without the buzz.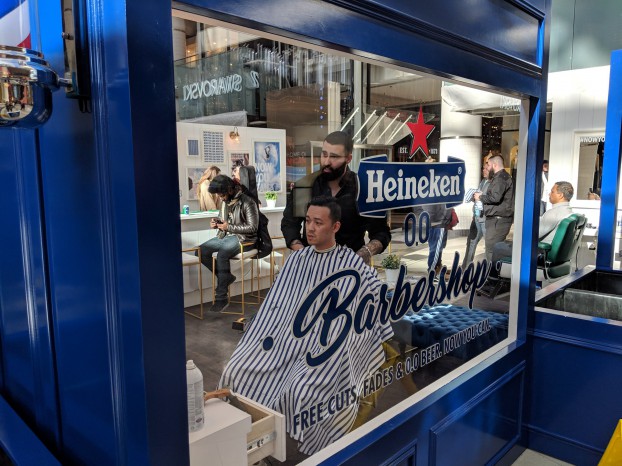 What could be more refreshing than a mid-day break for a haircut and a beer before heading to your 4 p.m. meeting?  That's what Heineken is offering its primary target – single, urban, professional males – with its Heineken 0.0 Barbershop popups.
A downtown Toronto shop staffed by barbers from Fade Room has been set up on the second floor of the Eaton Centre, where it will continue until the end of March. Appointments can be booked online. In Montreal, pop-ups are located in all seven Maison Privee shops. Each location is equipped with a fridge full of Heineken 0.0 premium alcohol-free lager so customers can head back to work with a fresh buzz, but not the other kind of buzz.
"Heineken 0.0 is a premium, alcohol-free beer made for those whose healthy and balanced lifestyle may not always leave room for alcohol or the social occasion for alcohol," Daniel Lundberg, marketing director for Heineken Canada, tells MiC.
"Moderation without sacrifice" is the messaging behind the brand's ongoing "Now You Can" campaign. "In the case of our Barbershop at the Toronto Eaton Centre, now you – and your barber – can enjoy a social beer during your mid-day cut."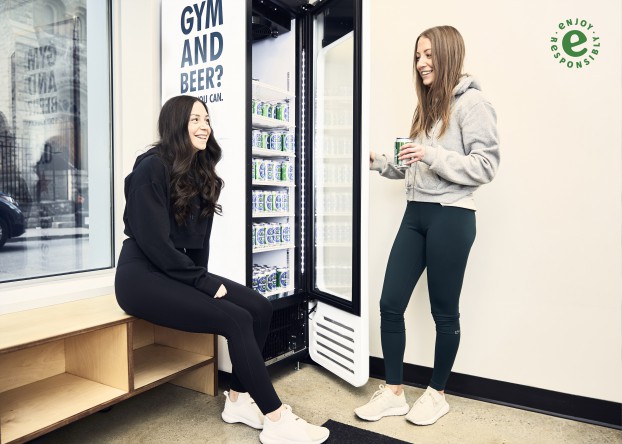 The brand also launched a push around fitness centres and gyms in January, which are still running through the remainder of March. Patrons of some downtown Toronto, Montreal and Vancouver gyms can kick back with a Heineken 0.0 after a Heineken-sponsored workout.
Wavemaker handles media for Heineken. SDI Marketing took care of the experiential and sampling piece of the campaign with PR by Citizen Relations and creative by Sid Lee.