Carat wins Steam Whistle
Agency president Jeff Dack says the brewery is ready for the next stage of its lifespan, having recently expanded to a mass play.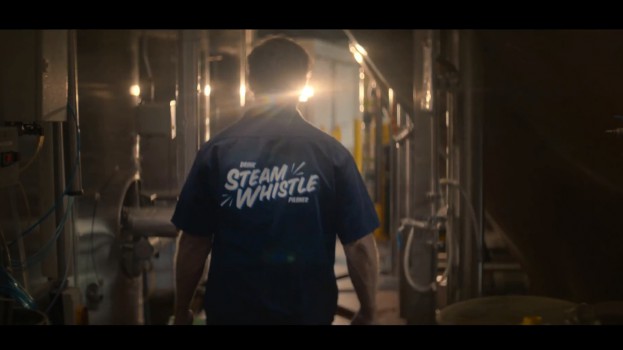 Dentsu Aegis Network shop Carat has won the media assignment for craft brewing brand Steam Whistle.
The Toronto-based brewery previously worked with Wavemaker on media. Now, after recently celebrating its 19th birthday (Carat president Jeff Dack joked to MiC that "they're legal [drinking age] now"), the brewery says it's at a new stage in its brand evolution.
It recently turned to TV investment for the first time in about a decade, having previously relied largely on digital and social. Now, Dack says, Steam Whistle seems to be looking to continue on this new strategy that is working – although he was careful not to commit to anything, stating that Steam Whistle hasn't officially briefed Carat yet.
"They've made a big capital step in investing in this media," says Dack. "I think it's likely that we'll want to build on what has worked for this campaign."
The brief is being handed down this coming week. Dack says the agency is hoping to bring its first Steam Whistle campaign to market for the Victoria Day long weekend in May.
From where Dack sits, Steam Whistle has a lot of momentum and opportunity – but he knows the craft beer category is increasingly competitive. "While craft overall is a small segment of the beer pie, there are lots of competitors in it. For us, competition brings out the best in anybody, because you have to ask yourself, how do you stand out in a sea of formidable competitors? how do you amplify the brand?"
He also acknowledged that although Steam Whistle has built a strong profile for itself, it's hard to compare it to legacy beer brands with tons of spending power. "We're not talking about Budweiser budgets here," he says. "So we need to make one-plus-one equal three, make all those touchpoints work together."