Behind the Buy: McDonald's gets spicy (and social)
Marketing manager Janice Choi breaks down the phases of its roll-out, and why social dollars did more than just amplify.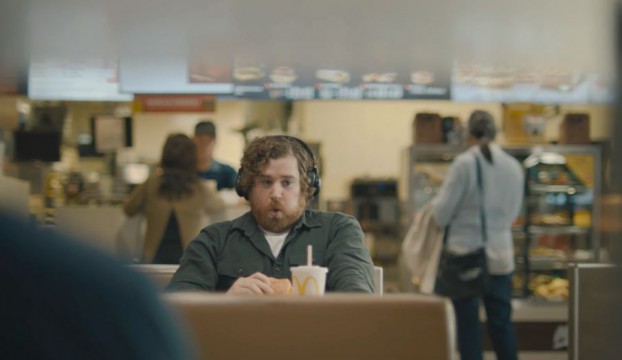 Many fans of McDonald's, especially those of a certain generation, can easily name all the ingredients of a Big Mac thanks to its iconic 1970′s spot – "Two all beef patties/Special sauce, lettuce cheese/Pickles, onions on a sesame seed bun."
For more than 40 years, McDonald's has boasted knowing the ingredients to the perfect burger. Now, it's sharing the perfect ingredients to a media buy when it launches one of those burgers.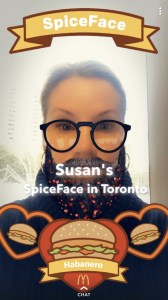 Specifically, its latest menu launch is a chicken burger – the new Spicy McChicken. But Janice Choi, marketing manager for McDonald's Canada, tells CARD that new product roll-outs happen more often than the public might realize. "We launch a new menu item in Canada every two weeks," she says, adding that the media plan has to come down to a specific science in order to get the public well-acquainted with the product and drive sales without overwhelming viewers or distracting from the rest of the menu item.
In the case of the Spicy McChicken, it went the standard route: the majority of the buy on television, with major support on OOH and the rest on digital. Choi says in terms of media buying budget and breakdown, it's fairly similar to the standard McDonald's has set for new products for the last few years, although it moved a little more into experimental social dollars this time around.
TV took care of reach and frequency, she says, with three different 30-second spots rolling out the first week. After that, she says, McDonald's promptly switched out the spots for 15-second clips, which will run for the rest of the six-week campaign duration (the campaign concluded March 11). "It's important to make sure they know the product, while also keeping a good variety," she says, referring to the rotating and largely repurposed creative.
Also part of the mass play was a major OOH play. McDonald's favoured traditional and static OOH, although it also incorporated digital OOH at major centres such as Yonge and Dundas Square. It took the standard route of targeting major cities like Toronto and Vancouver.
Choi says that while it put the least of its ad dollars into digital, those were the ones working hardest to get the most specific messaging to the most insular audiences. The objective, says Choi, "was to drive more conversation." McDonald's has been experimenting with using social to prompt conversation on specific products for several years now, driven largely by the success of its "Big Mac with Bacon" campaign last year.
The QSR was able to harness newer, more experimental tools such as Instagram Stories, which have polling and question features, and create more fun and "shareable" social add-ons like Snapchat filters and Giphy pictures. "It felt more interactive," she says. A brand-new component for McDonald's was a promoted poll on Twitter, which it used to test and tease fans' spice tolerance.
The campaign coincided with the roll-out of progressively spicier sandwiches. The comparatively mild Jalapeño McChicken launched Jan. 29, the Habanero on Feb. 12 and the Ghost Pepper on Feb. 26. The spiciness experiment, combined with interactive polling, served double-duty for McDonald's – it allowed McDonald's to conduct real-time product testing and determine Canada's spice tolerance (which the company's marketers have realized can vary from market-to-market) while also simply adding an element of fun and interactivity.
"This really gave us a way to entice people for what was coming next," Choi says.
Besides the "tried and true" Facebook and Twitter, McDonald's also activated on Twitch to ensure it was ensnaring a younger male audience.
McDonald's worked with its longtime agency partners, OMD and Cossette, on the buying and creative, respectively.