Opinion: Has the 'trust crisis' in ads reached the point of no return?
When the same ads follow customers around even after they've bought what was advertised, what are we saying to those people?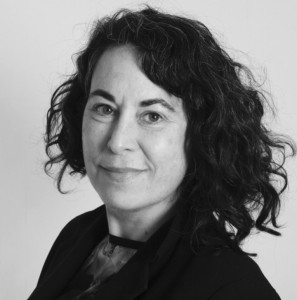 Last week saw the unveiling of a study by the ANA, which polled 119 marketers to track their level of trust in their agencies. The biggest finding is that the number of advertisers who claimed their trust has declined has doubled this year, now at 28% (up from 13%).
Consumers as well are losing trust in many institutions, including advertising. Edelman's Trust Barometer in 2018 outlined that confidence in media was at an all-time low. Similarly in January 2019, the Advertising Association in the U.K. announced that the public's approval of advertising had hit a historic low at just 25%.
But are we surprised? A week doesn't go by without disclosing a security breach, or a hack, or a misrepresentation. And that doesn't even touch the tedium of being the target of advertising in today's cluttered, programmatically driven, multi-device world.
Here's what I think we have collectively forgotten – that trust is a two-way relationship. As advertisers, we've given "consumers" little reason to trust us because we don't trust them to reward brands with their loyalty. At every turn we forget who they are – loyal customers are offered perks to join a points program (even though they already have) and digital ads follow them through their day (even if they just bought what was in the ad).
Loyal customers should be more valuable
The entire marketing industry is focused on acquiring new customers, or in the parlance of Byron Sharp devotees, "Light and Lapsed." I'm not disputing the data that supports this body of work – I'm questioning whether it's the right approach going forward. Shouldn't keeping loyal customers, our baseline, be a higher priority, particularly now that we have more tools – sophisticated loyalty programs, auto-refills, subscription services – to reward them?
And, shouldn't we do them the service of recognizing them as a loyal customer when it comes to how they're advertised to?
Deepen the data exchange as a long-term growth strategy
Many advertisers recognize that the data exchange that they have with their loyal customers is superficial at best, hampering their efforts to get to the insights that drives a better brand experience. Simply put, the more brands reward loyal customers, the more likely they will be to share the data points that are truly relevant. That leads to a better customer experience which feeds back into customer loyalty and long-term growth.
Making that brand experience superb can't be separated from the advertising experience, and that's why addressing the distrust endemic in the advertiser-agency relationship is critical.
Remove the word 'supplier' from the advertiser-agency vocabulary
The advertiser-agency relationship, at its worst, has become a commodified supplier dynamic in which mutual self-interest is dominant.
Mutual self-interest is completely different from mutual business growth. One of the by-products of the grinding pitch cycle is the dynamic of sacrificing margins on the agency side for cost control for advertisers. Both entities need to be profitable. A healthy agency – and not just at a holding company level but as an operating unit – is good business for everyone.
Greater transparency is the superpower of successful relationships
The cornerstone of transparency is to be clear about how each entity makes money. After that, the rest is easy. It's not unlike a strong brand-customer relationship in the digital age. The more data you give each other, the better the solution will be. Honest and direct feedback on both sides means a stronger collaborative team.
Yes, the trust crisis in advertising is deepening, but it's not beyond repair. A shift to longer-term thinking is imperative – because trust is a long-term game.
Sarah Ivey is the CEO and founder of Agents of Necessity.