Cirque du Soleil ad comes to life with AR
The Quebec entertainment company wanted to add an interactive element beyond a traditional print buy with Quebecor.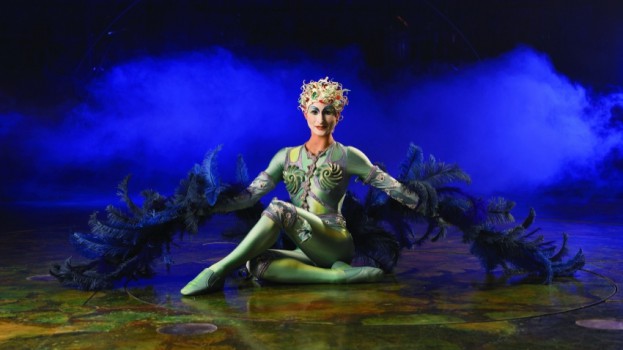 To promote its iconic show Alegria, Cirque Du Soleil had a simple, but seemingly unattainable goal: to have its performers dance across the page. In a static ad.
Print ads aren't typically associated with motion and animation. But a new AR (augmented reality) partnership with Quebecor allowed the long-standing entertainment company to add some motion to a recent newspaper ad that appeared in both Le journal de Montréal and Le journal de Québec.
Readers perusing the weekend edition of both papers' issues on Saturday, March 16, got to turn an ad into an immersive preview. By scanning the ad with the J5 app (a Quebecor news and media app), it revealed a 3D animation of character Monsieur Fleur dancing and moving to the show's well-known theme song. At the end of the animation, readers were led to a site to purchase tickets for the show.
The AR integration, which was a direct collaboration between Quebecor and the Quebec born-and-bred Cirque, is a first for Quebecor.
Magdalena Pienkowska, senior marketing manager for tent shows at Cirque, says the company typically goes with more traditional buys to promote shows, but the chance to offer a more experimental experience within that traditional media buy. "We knew that we didn't want to just be buying TV or radio or print on its own, but rather combine everything with digital through a creative new idea. When we met with Quebecor, who has been a key partner for us, they came back to us and told us about the new tech they were developing." She says Cirque has long advertised in the Journal papers, largely because of the publications' wide reach and the demographic variety the papers draw.
Sébastien Royer, digital media manager at Cirque du Soleil Entertainment Group, says the key result of the initiative is to sell tickets, but "we wanted to give people more, give them an experience, have them engage with the brand and provide a bit of education on Alegria."
Because Cirque is planning to do a second AR execution this coming weekend, it has not revealed how many tickets it has sold through the execution yet. However, the company says, the ad generated nearly 300,000 scans over the weekend, with the average watch time clocking in at 4-and-a-half minutes (nearly the entire length of the feature). The J5 app also saw a 30% lift in opens versus a typical Saturday.
Pienkowska says early results make Cirque want to try something similar with AR again. "We can take it further. We can make it bigger." She also says Cirque is developing another project with Quebecor's OOH business. While she couldn't reveal too many details, she says it is working on a bus shelter face that will have an interactive elements where they will "be greeted" by various characters.
Alegria runs in Montreal from April 18 to June 30, in Gatineau, Que., from Aug. 1 to Sept. 1 and in Toronto from Sept. 12 to Nov. 3.