ICYMI: An unconventional win for Mindshare
Plus, the AdClub taps Canada's youngest talent.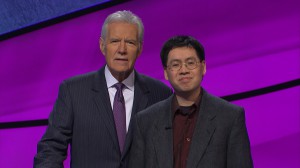 Mindshare's Barton Wong impresses Trebek
Mindshare Canada boasted a win this week, but not the kind you might expect. Barton Wong, senior trading associate with the GroupM shop, won two games of Jeopardy in a row, walking way with US$58,000 in prize money. Wong says he's been trying to get on the show for 10 years, and was one of 400,000 people a year who take an online test (of those who pass, 4,000 people are selected at random to audition live). In his third and final game, Wong delivered 16 correct answers, zero incorrect and had a rate of 24.53% at being the first to buzz in. He also scored two out of two on rebound attempts.

Blue Jays Pinoy Edition returns
The push to have Canadian sports reach more multicultural audiences continues. Blue Jays: Pinoy Edition will return to Omni Television beginning March 31. Omni will remain the exclusive home for the Jays in Filipino and will host all 27 regular season Sunday home and away games. Besides Omni, the games will air on Ici Television in Quebec. Commentators Mike Crus and Charles de Torres will return, with new sportscasters Andrea Aquino and Senan Salacup joining. Omni director of lifestyle and entertainment production Manuel Fonseca said in a statement that last year, when it began broadcasting Pinoy Edition, there was "such a strong response from the Filipino community."
Games will run March 31 to Sept. 29. Besides the Jays' Pinoy Edition, Omni hosts a regular Punjabi edition of Hockey Night in Canada, and last week Sportsnet and APTN made hockey history by broadcasting the country's first NHL game in Plains Cree.
AdClub hosts first Student Day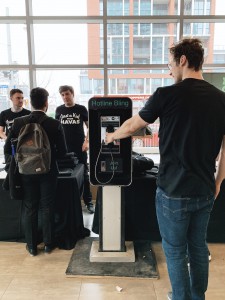 Promoting the world of advertising and agencies to young people is more crucial than ever, with talent a top-of-mind concern across agencies. The AdClub of Toronto hosted its first iteration of Student Day on March 21, in which it welcomed more than 400 post-secondary students to have them participate in keynotes, demonstrations and roundtables where they learned how they can apply their skills in an agency setting. Agency sponsors included IPG Mediabrands, Havas and Cossette. Media companies sponsoring the event included Metroland Media, Spotify and AutoTrader. Other sponsors included the M2T Collective, NABS, the ICA and more.
Havas sent some of its own "kids" (its youngest talent) to promote recruitment opportunities at the agencies. Its media team programmed an old-school payphone with the top questions about working in media today. Students (some who might be young enough not to really know what a payphone is/was) were able to pick up said phone and listen to a range of feedback, from what the industry needs to do more of to a media planner's wildest "war story."