Bunz introduces ad-supported model
The popular trading zone app is offering users incentives to view ads.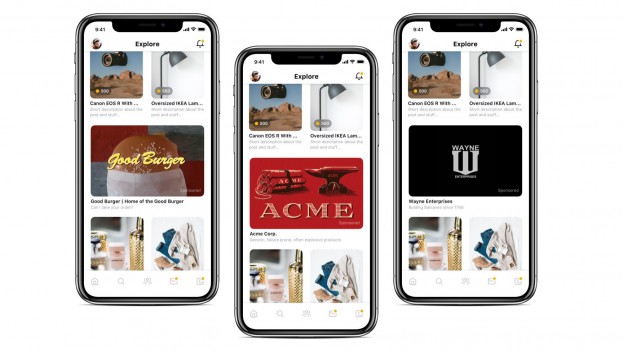 Popular trading platform Bunz launched in-app advertising and sponsored surveys today that it hopes will add up to a win-win for advertisers and app users.
Rather than standard banner ads, though, Bunz is hoping that its twist on ads will make the ads an enjoyable experience for its users.
This new revenue model doles out BTZ (an acronym for "Bunz Trading Zone," a cryptocurrency the platform introduced last year) to users for viewing ads or participating in surveys. Advertisers will get access to the shared data. When advertisers pay for more prominent or longer ad placement, users receive proportionally more BTZ deposited to their wallets.
Besides BTZ, the ads are the first major move Bunz has made toward monetization.
Sascha Mojtahedi, CEO, tells MiC the company wanted its users to familiarize themselves with BTZ before turning on the advertising piece of the platform. "We've already celebrated some impressive milestones. There has been over $1 million worth of BTZ spent at local businesses on everything from coffee and beer to groceries since the introduction last year – and we've distributed just shy of a $1 million worth of BTZ to Bunz users through The Daily BTZ Drop survey. It's been a measured approach that puts our users and community first."
Bunz began in Toronto as a private local Facebook group in 2013. The app and website launched in 2016 and last year the company introduced its BTZ currency. Over the past year, the data-backed currency has been used 3.2 million times.
Since the beta launch of Bunz surveys in January, brands such as Wealthsimple, KOHO and Lyft have used a survey to collect data related to their businesses. So far, survey respondents have received over 73 million BTZ (the equivalent of about $730,000) for their participation. Mojtahedi says Bunz is most popular with the "urban millennial" demographic, and it targets people who want to live more sustainably.
Mojtahedi says, "We can't share exactly how we'll be tracking ad views yet but it is based on authentic engagement. Before ads or surveys, Bunz has always been a place where the more you put in, the more value you receive. Ads and surveys both adhere to this ethos. It's the same reason you can only spend BTZ at local businesses. We want to drive value to the people and places that make our cities amazing. In turn, we build stronger, more resilient communities."
Bunz is active and growing in the downtown centre of every major Canadian city, and is launching in San Francisco, Los Angeles, New York and Tokyo this year. Bunz does not reveal the number of current users on the platform but says in the last year, users have completed one million trades and made two million offers. Its main demographic is millennials and it largely skews female.