MightyHive taps former Quebecor VP to lead new office
Alexandre Hénault will head up the Quebec market as the consultancy looks to expand its scope.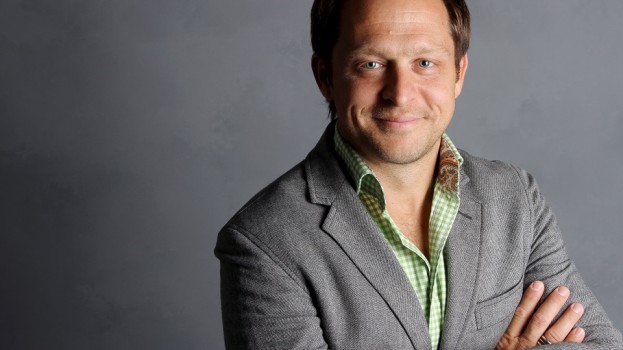 Digital and programmatic consultancy MightyHive has its eyes on French Canada – and it's picked a veteran of Francophone media to lead the way there.
Alexandre Hénault, who has amassed more than 20 years in the digital media industry, officially joins the team as its first market lead for Quebec. Hénault comes to the company from Quebecor, where he served as VP of digital sales for two years. Tessa Ohlendorf, managing director for MightyHive Canada, calls Hénault's appointment "a cornerstone moment" for the company.
"Part of the reason we moved the business into Canada was to focus on building our client relationships and the people in those partnerships feeling locally supported. Opening a Montreal office largely continues that theme." The consultancy first opened an outpost in Toronto in 2018.
That support she mentioned is especially important in the French-speaking market, she says, which is why she chose a market lead who is intimately familiar with Quebec. She says MightyHive aims to fill a market gap in "regionally focused programmatic services."
"Alex is incredibly well-versed in programmatic, which is obviously something we looked for, but he's very well-known locally, which helps in that element of making [clients] feel supported."
Hénault is working on assembling a small team in the Quebec office while providing local expertise on MightyHive's service offerings, which include in-housing support, data services and platform usage. While Ohlendorf says MightyHive has been building its client base in French Canada, she was unable to disclose specific clientele at press time.
Ohlendorf says the in-housing movement, which has been the subject of much conversation at agencies, is obviously "exciting" for a service such as MightyHive, and that Hénault's appointment is an important moment in that trend.
A 2018 Ipsos study found that while in-housing is on the rise, it is more prominent in certain disciplines than others (such as email marketing, consumer-facing websites and social media marketing), while some categories such as finance are more likely to in-house. The same study showed that reliance on outside agencies has not steadily decreased. This coincides with Ohlendorf's long-held belief that agencies and consultancies can work together, fulfilling different, changing needs in the industry.
"We're helping provide additional controls over clients' data and technology," she says.