Cineplex ups D-Box, ScreenX offerings
The premium offerings bring in higher ticket revenues, as well as new ad opportunities for the company.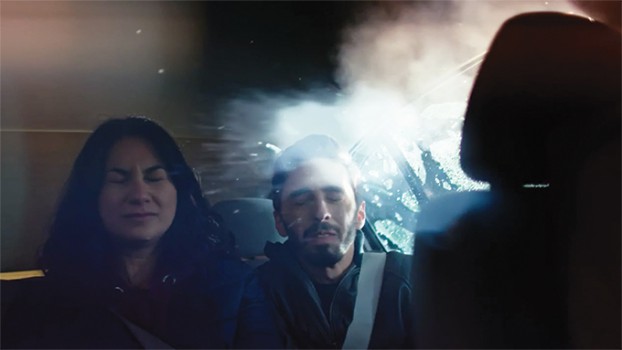 Cineplex has made a major update to its premium offerings, both with the expansion of the D-Box offering and the introduction of 20 new ScreenX locations.
ScreenX, a cinema technology company based out of the U.S., first launched a lone Canadian location at Cineplex Cinemas Queensway in Toronto. Its parent company has since inked an agreement with Cineplex to expand to 20 more screens. ScreenX provides theatre-goers with a multi-projection experience, enabling 270-degree, panoramic views of movies.
ScreenX parent company CJ 4DPLEX is the same company that provided the technology for Cineplex' 4DX offering, which launched in downtown Toronto in 2016. A second location in Calgary is gearing up to launch, while the company has committed to as many as 13 additional locations in Canada.
Meanwhile, D-Box, which creates seats that move and rumble with the onscreen action, will land in 10 additional Canadian auditoriums, bringing the total number of D-Box auditoriums in the country to 100. The company says the addition is "capitalizing on a worldwide demand for immersive moviegoing experiences." That rollout is expected to begin this summer.
Both D-Box and ScreenX fall under Cineplex's increasing roster of premium offerings. These higher-ticket items, which also include IMAX, 3D and VIP Cinemas, are responsible for nearly half of box office revenues (44.6%, per the company's most recent quarterly filings).
A recent report by the MPAA (Motion Picture Association of America) suggests that, among premium experiences, 3D movies might be on the decline – globally, attendance revenue for 3D movies represented 16% of box office revenue last year, down from 21% in 2017 and 23% in 2016. The actual revenue generated from 3D has also gone down as well, at US$6.7 billion in 2018 (down from $8.4 billion in 2017). In addition, significantly fewer movies were released in 3D last year; in the U.S. and Canada, 27 films were widely released in 3D, down 21% from 2017.
Cineplex has invested increasingly in premium offerings that go beyond the 3D offerings. Last year it made a greater commitment to premium and immersive offerings when it expanded the 4DX deal. Sarah Van Lange, director of communications for Cineplex, told MiC sister publication Playback that the offering had been "a key attendance driver and… one of our top-performing enhanced movie experiences." It's also investing more in VR (virtual reality) installations, with plans to roll-out 30 to 40 VR experiences by 2021.
As box office and media revenue fluctuates for the company, Cineplex has increasingly looked at new areas for new revenue streams.
And, while offerings such as 4DX, D-Box and ScreenX come with higher ticket prices, they also come with increased ad opportunities. In 2017, Cineplex released the first 4DX-optimized ad (one for Audi), and soon expanded into other categories such as alcohol. D-Box has also been used to create more memorable ad experiences; AOY Bronze winner Cossette Media used synced D-Box action to enhance its "Don't Drive High" ads for the federal government last year.
Pictured: Cossette Media's D-Box integration