Growth in Canada's digital spend will plateau: report
According to eMarketer, video is driving a major boost in display spend. On the traditional side, TV remains stable.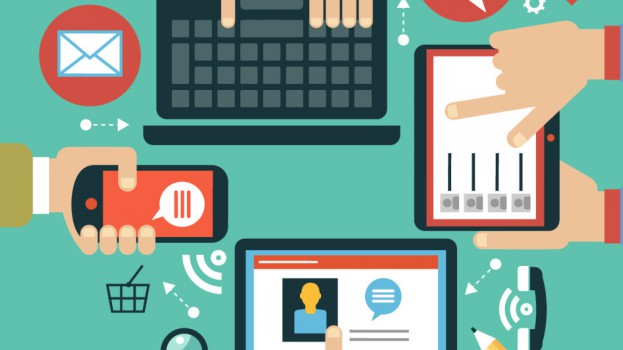 In a few short years, digital platforms could take more than 60% of Canada's total ad spend.
A study by eMarketer predicts that by 2023, Canada's advertisers will spend CAD$7.48 billion on traditional advertising, compared to $12.75 billion on digital. The traditional piece of ad spend will decrease gradually – although the decrease will be subtle – while digital will grow by more than 30% over five years.
This year, overall ad spend in Canada will grow by 6.9%, or $16.43 billion. The growth, says eMarketer, can largely be attributed to the successfully renegotiated NAFTA (now USMCA) and "strong consumer confidence" (it cited a recent survey by Trading Economics stating that consumer confidence in Canada sits above the past 10-year average).
This year will represent a "plateau" for digital ad spend growth; it's set to grow by 14% this year, the same amount it grew last year. Eventually, Canada's digital ad spend growth will reduce to single digits (9% in 2022), mirroring eMarketer's global predictions.
As for what kind of digital ads will see the most investment, there will be a shift. Historically, search has taken the top share of digital investment. But in 2018, according to eMarketer, display passed search, and will continue to take in more investment in 2019 (display will take $4.53 billion to search's $4.09 billion). Classifieds will take $165.2 million, and email $10.4 million.
The main driver of growth in display is video (eMarketer classifies video as display), fueled by more and expanded ad units on YouTube and a growth in in-feed social video ads such as Instagram, Facebook and Twitter. Video ad spending will grow 23.3% in 2019, reaching $1.41 billion. It's increased more than five times from its 2014 total of $205.18 million.
For traditional formats, TV remains stable. It will see modest growth of 0.7% this year, taking in $3.21 billion. After that, eMarketer predicts modest declines in the following years. Radio will follow a similar pattern, reaching $1.56 billion this year but then decline by 0.5% next year and show similar declines in years ahead. Print advertising will see more drastic declines, going down 3% this year (amounting to $2.01 billion between newspapers and magazines). Over the last five years. print advertising investment has gone down 43.4%.