Loblaw trials digital ad service
The retail giant will serve ads programmatically through partnerships with key publishers and platforms, and reward viewers with points.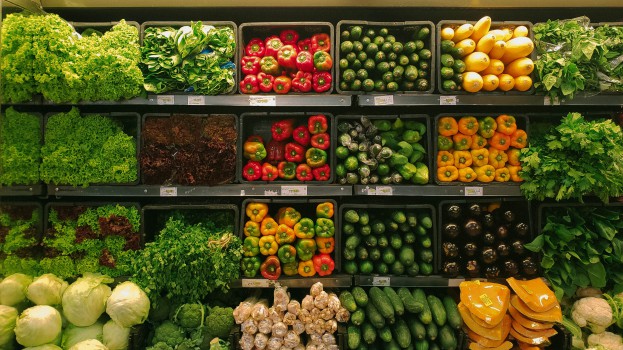 Loblaw Companies Ltd. is testing a new opt-in advertising service that delivers relevant digital ads from CPG brands to PC Optimum loyalty program members.
The members are then rewarded for seeing those ads as they browse the web or use social media.  Ads are served programmatically using the premium digital inventory Loblaw has secured through partnerships with leading media publishers.
Uwe Stueckmann, SVP marketing at Loblaw, tells MiC, "We are using a mix of display, video and social advertising platforms to deliver media to our first party audiences. Ads may appear on popular platforms such as Facebook, Instagram, YouTube and other premium publisher sites. We aggregate and anonymize our PC Optimum loyalty data to create custom digital segments that are of value to our advertisers and relevant to our customers."
Loblaw launched an ecommerce division in 2012 that now handles its grocery, Joe Fresh, Shoppers Drug Mart and PC Optimum brands. The company has now set up a new media division within Loblaw that provides its clients with an end-to-end media offering that includes sales, strategy and planning, media execution and reporting, and insights.
The PC Optimum program has more than 18 million Canadian members. The ad service pilot will involve a select group of those members.
Stueckmann adds, "We already leverage PC Optimum program data for internal marketing initiatives. Our pilot will now offer our supplier brands the opportunity to leverage our unique targeting and closed-loop measurement capabilities. While offering non-supplier brands an opportunity to leverage PC Optimum program data is not a focus of our pilot, it is something that we may consider in the future."
By activating the audiences through best-in-class digital buying platforms and tying in sales activity through the PC Optimum program, he says Loblaw has the ability to credit online and offline sales to a media campaign. Throughout campaigns, advertisers will have access to a live dashboard that monitors media performance.  Advertisers will also receive a post-campaign analysis report that summarizes the overall media performance, sales performance across Loblaw stores and ecommerce sites, as well as aggregated shopping insights.
The number of PC Optimum points customers earn will ultimately depend on the number of advertising campaigns and the duration of the campaign that the customer is qualified to receive. Whether they click on an ad or not, PC Optimum members will earn points for simply being included in these online advertising campaigns.
Stueckmann adds, "For years the media industry has used vague media metrics, consumer surveys and regression modelling to estimate the impact of advertising on their sales performance. For the first time, our supplier brands have a scalable solution to directly attribute sales and sales lift to their media campaigns. Our ability to match online media delivery to offline purchases can be used to test investment levels, media formats, audiences and creative, and unlock the keys to driving brand growth."