CBC cancels Street Legal reboot after one season
The pubcaster, which saw big views for new series such as Coroner and Burden of Truth, couldn't find the same magic with the reboot.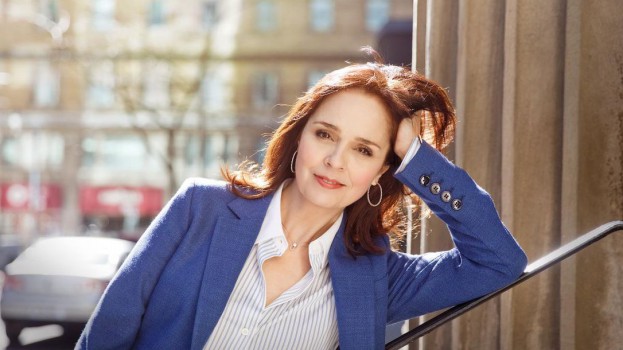 CBC has cancelled the reboot of its hit 1987 legal drama, Street Legal.
The six-episode, one-hour drama followed original cast member Cynthia Dale as lawyer Olivia Novak – catching up with her 25 years later as she starts over at a boutique law firm. The cancellation comes ahead of the season finale on Monday (April 8). CBC is expected to hold its Fall TV Upfront in late spring.
"After thoughtful consideration, we have made the difficult decision not to continue beyond six episodes," said CBC's Sally Catto, general manager, programming, in a statement. "While the series resonated with a smaller audience than we had hoped, the finale on Monday is a must-see for the show's dedicated fan base."
CBC first revealed it was in development on the reboot last April, later officially unveiling the show during its 2018/19 Upfront. Cameras rolled on the series in Toronto and Montreal in September 2018.
Tracking the personal and professional lives of a team of lawyers at a Toronto law firm, the first iteration of Street Legal aired from 1987 to 1994. A CBC in-house production, the series regularly attracted 1 million viewers per episode at the height of its popularity and previously held the title of longest-running Canadian one-hour drama in Canada television, until Heartland beat its run in 2014.
But CBC said the rebooted series did not pull in the same kind of enthusiasm from viewers. While CBC did not disclose how many average viewers it pulled in, Catto did say the audience was not up to the CBC's hopes. Topline data for Numeris shows that throughout its March run, Street Legal failed to make the top-30, indicating that it did not once approach the one-million mark that its previous iteration hit with ease.
But despite the reboot not returning, CBC has confirmed that multiple dramas will return to the airwaves in the fall, many of them female-fronted, including the popular Coroner, Frankie Drake Mysteries and Burden of Truth. Those series have performed considerably better in ratings, with Burden of Truth's sophomore season premiere attracting an average audience of 735,000, up 50% from its premiere episode last year. Coroner, meanwhile, is one of the pubcaster's most successful dramas of recent years, debuting to an average audience of 1,051,000, making it CBC's most-watched drama premiere in four years.
In addition to Dale, Street Legal stars Cara Ricketts, Steve Lund and Yvonne Chapman.
This story originally appears in Playback.