Traditional ads viewed more favourably: study
Plus, Canadians have a precarious relationship with influencer marketing.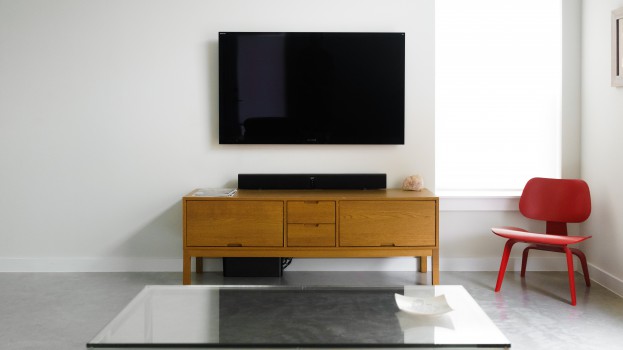 When it comes to reliability and helpfulness, buyers should know that it's not just the creative that affects viewers' perceptions. According to a recent study by AdStandards, not all media is created equal, and ads on certain media are viewed as more trustworthy than others.
Canadians view ads more positively, according to AdStandards. In the organization's annual survey, 77% of Canadian respondents reported that they view advertising favourably, and that rate has been on the rise for five years. However, there's been a recent lapse in how helpful they find advertising. In the most recent study, 62% of respondents found advertising helpful, down from 66%. That rate had previously been on the rise.
AdStandards surveyed 1,500 Canadians in late 2018. Those Canadians expressed that they had an easier time accepting and believing some ads over others.
For example, even though newspaper ads are seeing less ad spend by the year, these ads have the highest rate of being perceived as accurate and reliable by Canadians. In total, 74% of Canadians consider newspaper ads to be the most trustworthy and accurate (73% in the 18 to 34 cohort).
Radio, OOH, magazines and TV ads are also seen favourably, with more than 65% of respondents saying they are comfortable with the content and truthfulness of the ads and responses being similar between different age groups.
The digital/traditional divide is evident not only in the amount rate of comfort with the ads, but also in the different viewpoints of millennials and older Canadians. While there is little over- or under-indexing by people 18 to 34 on the trustworthiness of ads on those media, there's a more stark contrast for digital ads. While 36% of all Canadians are comfortable with the content and truthfulness of promotional emails, but 49% of millennials are comfortable with them. A similar contrast is shown in the attitudes toward video ads (27% of all Canadians, 42% of millennials), and the biggest divide is on social ads (21% versus 37%).
Just under half of Canadians (48%) believe that "less than half" of online ads are truthful and accurate. Only 13% believe that 80% or more of those ads are accurate.
The survey also found that influencer marketing might not actually be that influential.
More than half (56%) of respondents say they haven't, and wouldn't purchase a product recommended by an influencer. Only 23% have purchased a product (17% said they would again, while 6% said that even though they'd purchased the item, they wouldn't in the future). While the numbers vary slightly for the millennial cohort, most (41%) still said they hadn't and wouldn't purchase an item and 28% said they had purchased and would again.
Additionally, only 23% of Canadians believe that the practice of using blogger influencer marketing is "acceptable," as opposed to the 36% who find the marketing "unacceptable" (35% are caught in the middle). Respondents also revealed that they are not overly familiar with some of the influencer rules and guildelines (for example, 60% of respondents believed that influencers do not need to disclose when they have been paid for a branded post, which has been a rule for some time now). Despite this, 91% believe that it is important for Canadians to know when any type of content is sponsored.