True Media staffs up amidst Canadian growth
Three new hires will join the ranks as the independent agency tackles assignments from Lakes of Muskoka Brewery and Turkey Farmers of Canada.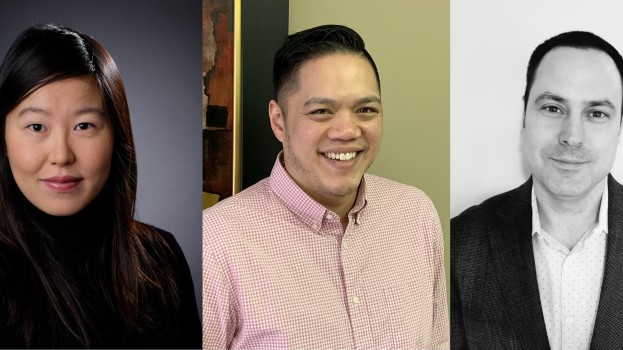 True Media, which expanded into Toronto in late 2016, has concluded another round of hiring to support expanding business. The independent agency has added three new positions to its Canadian offices.
In Calgary, it's added Alex Yee as strategy director. The new role was created in order to help build the relationship between True and one of its strategic creative agency partners, Evans Hunt. Yee's previous agency credits include WTR Media, Cairns O'Neil and Mindshare.
Meanwhile, in the Toronto office, Sam Hwang been hired as an associate media director. She was most recently at Wavemaker, where she managed accounts for Paramount Pictures, Dare Foods and Chanel. Joining her is Marty Vaspa, who is also serving in the role of strategy director. Vaspa joins from Mediacom, where he worked on the account for CIBC Adventura.
Both Hwang and Vaspa will begin with True Media on May 1. In January, the agency also hired assistant planner Austin Adams and paid social manager Jonathan Tattrie.
Bruce Neve, president for True Media Canada, tells MiC the rapid staffing up of the agency's Canadian operations come following a period of growth. Most recently, True Media partnered with PR shop Zeno Group on its AOR win for the Turkey Farmers of Canada. Zeno won PR business for the organization (which represents more than 500 turkey farmers in the country) over a five-year period. It's tapped True Media as its official media partner for the organization.
Other recent wins include GoEasy (formerly Easy Financial), PetValu and Marley Coffee. It's also launchign new campaigns from Lakes of Muskoka Brewery, which it won business for last year.
Last year, it also tapped former Wavemaker managing partner Jonathan Ware as SVP of client strategy.
Pictured L-R: Sam Hwang, Alex Yee, Marty Vaspa