Another week on top for 9-1-1
Global's first-responder drama drew 2.23 million viewers in English Canada.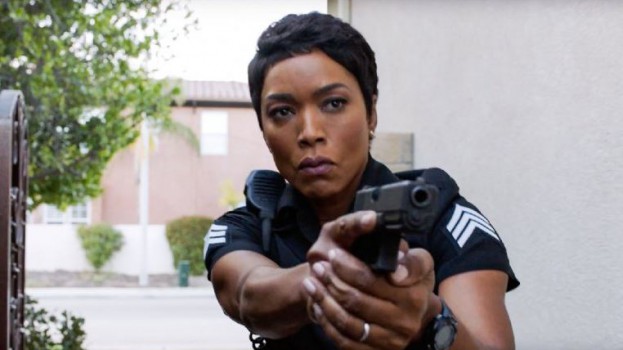 As the 2018-19 TV season comes to an end and some series say a temporary good-bye for the spring and summer, a new crop of shows have begun to take the top spots on the Numeris charts.
For the second week in a row, Global first responder drama 9-1-1 has pulled in the highest AMA (2+) of all single-night programs in Canada. For the week of March 25 to 31, the series pulled in an average of 2.07 million viewers. That was followed mostly by action-packed procedurals – The Rookie in second, NCIS in fourth place and FBI rounding out the top-five – with reality juggernaut Survivor in third.
Regionally, the top finisher differed, although Global series such as Survivor and NCIS took the top in all Anglophone markets save for Montreal. In the Francophone market, competition series La voix continued its reign on top.
Canada (Anglophone)
1. 9-1-1 on Global Monday at 9 p.m.: 2.07 million viewers
2. The Rookie on CTV Tuesday at 8 p.m.: 1.932 million viewers
3. Survivor on Global Wednesday at 8 p.m.: 1.93 million viewers
4. NCIS on Global Tuesday at 8 p.m.: 1.9 million viewers
5. FBI on Global Tuesday at 9 p.m.: 1.86 million viewers
Quebec (Francophone)
1. La voix on TVA Sunday at 7 p.m.: 1.83 million viewers
2. Unité 9 on SRC Tuesday at 9 p.m.: 1.58 million viewers
3. L'échappé on TVA Monday at 9 p.m.: 1.29 million viewers
4. O'  on TVA Tuesday at 8 p.m.: 1.23 million viewers
5. L'Heure Bleue on TVA Tuesday at 9 p.m.: 1.18 million viewers
Montreal (Anglophone)
1. The Rookie on CTV Tuesday at 8 p.m.: 73,000 viewers
2. This is Us on CTV Tuesday at 9 p.m.: 72,000 viewers
3. Grey's Anatomy on CTV Wednesday at 9 p.m.: 69,000 viewers
4. The Resident on CTV Monday at 8 p.m.: 64,000 viewers
5. 9-1-1 on Global Monday at 9 p.m.: 60,000 viewers
Toronto/Hamilton
1. Survivor on Global Wednesday at 8 p.m.: 484,000 viewers
2. 9-1-1 on Global Monday at 9 p.m.: 476,000 viewers
3. Hockey Night in Canada on CBC Saturday at 7:15 p.m.: 421,000 viewers
4. Leafs vs. Predators on TSN Tuesday at 8 p.m.: 393,000 viewers
5. Leafs vs. Sabres Wednesday at 7:12 p.m.: 369,000 viewers
Edmonton
1T. NCIS on Global Tuesday at 9 p.m.: 93,000 viewers
1T. 9-1-1 on Global Monday at 9 p.m.: 93,000 viewers
3. The Rookie on CTV Tuesday at 8 p.m.: 88,000 viewers
4. The Curse of Oak Island on History Sunday at 10 p.m.: 86,000 viewers
5. NCIS: New Orleans on Global Tuesday at 10 p.m.: 73,000 viewers
Calgary
1. 9-1-1 on Global Monday at 9 p.m.: 119,000 viewers
2. Hometown Hockey on Sportsnet Sunday at 6:13 p.m.: 113,000 viewers
3. FBI on Global Tuesday at 10 p.m.: 96,000 viewers
4. Survivor on Global Wednesday at 9 p.m.: 87,000 viewers
5. Station 19 on CTV Thursday at 10:01 p.m.: 85,000 viewers
Vancouver/Victoria
1. Survivor on Global Wednesday at 8 p.m.: 223,000 viewers
2. This is Us on CTV Tuesday at 9 p.m.: 191,000 viewers
3. NCIS on Global Tuesday at 8 p.m.: 184,000 viewers
4. FBI on Global Tuesday at 9 p.m.: 175,000 viewers
5.  NCIS: New Orleans on Global Tuesday at 10 p.m.: 154,000 viewers