PHD takes Grand Prix at Internationalist
Among global networks, PHD took home 30% of all hardware.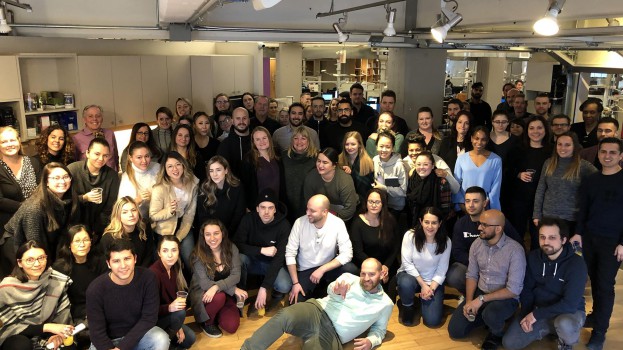 Last night's Internationalist Awards in New York City saw nearly one in five awards given to Canadian campaigns – including the Grand Prix.
Omnicom agency PHD Canada was the recipient of the night's biggest honour for the launch of the newly renamed Scotiabank Arena.
It took home three more awards – a gold for PPG (Sico)'s "True Colours" campaign and one for GSK (Tums)'s "TumsFast" campaign. It also brought home a silver for the Ontario Ministry of Health and its work around cervical cancer. With the four wins, this made PHD Canada the most-awarded agency office overall.
Fellow Omnicom agency Touché! was the only other Canadian agency to take home trophies, taking a Gold for SportChek's "Warning: Do Not Attempt" paid campaign and a Silver for SportChek's Quebec-based sister brand, Sports Experts, with "Meet Your Search Bot." Touché! also performed strongly at the Internationalist's Innovation in Media awards earlier this year, with four wins including a Grand Prix. Touché! and PHD CEO Alain Desormiers was named Innovator of the Year at the ceremony.
For the Internationalist awards, PHD Global was the most shortlisted agency at the time the shortlist was announced last month, with 15 appearances on the list. Globally, the PHD network took home more than 30% of all awards.
PHD Toronto president Caroline Moul said in a statement that the international wins are crucial for the agency. "It signals our ambition to be among the best not just in Canada but also the world."