Postmedia reports Q2, appoints new COO
Digital is growing, which CEO Andrew McLeod says is a sign that the company's strategy is playing out well.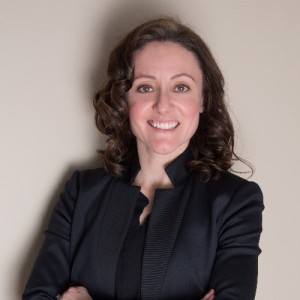 Postmedia appointed a new COO, upping longtime sales and commercial lead Mary Anne Lavallee. Lavallee, who will also serve as EVP, has been with the company since 2014. She will replace the C-Suite position once occupied by MacLeod, who was upped to CEO late last year, taking the reins from Paul Godfrey.
Lavallee will be tasked primarily with operational matters including digital growth, product and technology, sales and marketing, commercial operations, subscriber acquisition and retention management.
The same day, the company unveiled its Q2 financial results. CEO Andrew MacLeod expressed no surprise or even disappointment when relaying the results to investors, despite posting a 7.5% drop in revenues (14.2% in print advertising).
Those kinds of results have come to be the norm for the media company, which has consistently seen print advertising revenue go down amidst the changing media landscape. But MacLeod pointed to the silver lining.
Digital revenues, he says, were up, making this the ninth consecutive quarter in which Postmedia has seen double-digit growth in digital. The company brought in $28.2 million, up from $26.4 million. This is good news for the company, says MacLeod, who once again reiterated Postmedia's longstanding goal to "extend its legacy runway," keeping its legacy media alive even amidst declining revenues in order to support the growth of its digital assets.
MacLeod also pointed to the fact that legacy revenue declines are slowing, which he says is a positive. Print revenue came in at just over $60 million, with print circulation coming to $50.7 million. Although those represent decreases, they're not as drastic as in previous quarters, which MacLeod says is a sign that things are stabilizing.
CFO Brian Bidulka also pointed to the company's debt repayment. To date, Postmedia has repaid $125 million of its $225 million debt, with Q4 repayments totalling $24 million. He also stated that Postmedia currently has two real estate assets for sale.
MacLeod acknowledged that Postmedia, like all legacy media companies, is facing off against the digital duopoly of Facebook and Google, which is "an enormous challenge for everyone in our industry." He says he welcomed the recent announcement of government support for news organizations, although he admitted it was still not clear how this would affect Postmedia. When pressed by investors on the call, MacLeod acknowledged that the budgetary item had not yet been passed into law, so Postmedia's comments on the specifics would remain few. However, he acknowledged the symbolic importance of the support.
"While it is too soon to speculate on the materiality of the measures for Postmedia, we welcome the acknowledgment… of the criticality of preserving unique Canadian voices."