Blog: Where does the podcast boom go from here?
Eighty-Eight VP of business development Fatima Zaidi on what will happen when podcasts cease to be a 'revolution' and become the norm.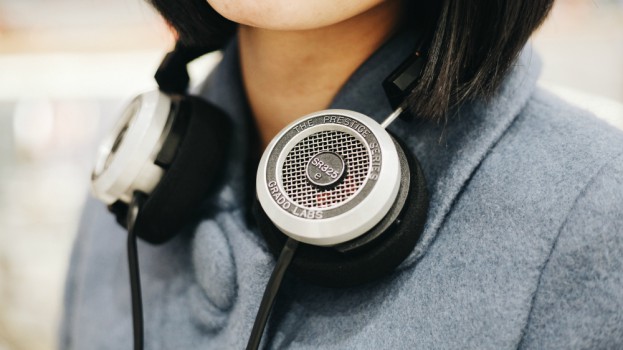 By Fatima Zaidi
Podcasting seems to have finally transitioned from a casual gig to a core part of the audio market. There are now more than 600,000 active podcasts, with more than 18.5 million episodes produced; moreover, in the United States alone, 48 million people listen to podcasts on a weekly basis. As advertising revenues start increasing in proportion to listener growth, podcasting is building infrastructure worthy of a massive industry. But is it too good to be true? Are podcasts really here to stay?
"Absolutely," says Kristi Lee, host of the podcast Canadian True Crime. "We know that because listenership continues to increase steadily, and multiple studies have projected continued growth in advertising revenue… But the podcast 'revolution' will die down, because revolutions always evolve into new ways of doing things."
As podcast listeners become invested in series, a trust and rapport is established with the producers and, by extension, their product recommendations. As such, podcast marketing comes with a high conversion rate and can be a very unobtrusive yet successful method of digital advertising. According to a recent study by Midroll Media, over 60% of people surveyed had purchased a product based on a podcast ad.
Podcasts therefore represent a huge opportunity for marketers and advertisers. In fact, the exponential growth of audience and content has led to a corresponding rise in ad revenue. According to the latest research from PWC, podcasting is poised to grow into a nine-figure component of the global media landscape. Podcast advertising is appealing for brands seeking to establish relationships with young consumers, such as Casper, Blue Apron, Dollar Shave Club, and Warby Parker, all of whom are moving aggressively into this landscape.
Certain brands are set to double their ad spend on podcasts, which will presumably result in further partnerships. Already, in 2019, Spotify has acquired Gimlet Media for $200 million, and Serial, the most popular podcast of all time, just announced an exclusive streaming partnership with Pandora. Not only that, but brands seeking to create their own podcast content are now partnering with established producers who not only have the necessary technical and creative expertise, but also an existing fan base that can be used to cross-promote branded content, thereby generating a whole new source of revenue.
Rob Walch, VP of Libsyn Podcaster Relations, believes many will ask if podcasting is 'a bubble.' "Of course it is. But that is not the point—because bubble or not—what people do not seem to look at is the audience. Podcasting is here and all the bubble money when it pops (and pop it will) will not affect one bit the core audience that loves their podcasts. So yes, absolutely, the podcast revolution is here to stay."
It seems that this is one revolution that is here to stay, at least for the near future, as the industry keeps growing 10% year after year. Their popularity will likely also be heightened by changes in technology as people consume media in different ways, with the rise of on-demand audio from smart speakers like Google Home and Amazon Echo. Now, with the entrance of Pandora in the U.S. and the continued demand for Stitcher and Spotify globally, we can anticipate more and more new listener growth. Brands like these will lead the charge in bringing the next 50 million weekly listeners, along with improving podcast discoverability, curation, and user experience.
Fatima Zaidi is VP of business development for Eighty-Eight, a Toronto-based communications agency. She is also the co-founder and CEO of Quill.