MKTG picks its new president and CEO
Sports and marketing veteran Michael Beckerman will take the skills he's honed at Nike, BMO and more into the agency world.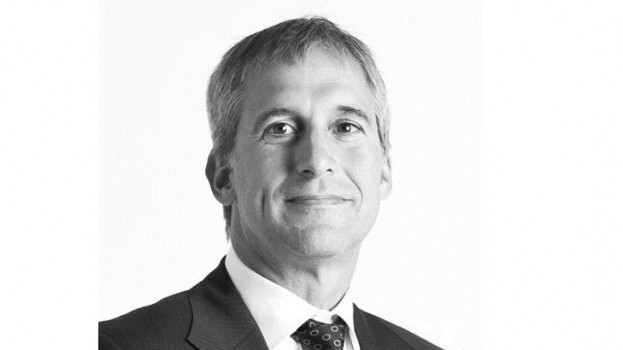 Sponsorship agency MKTG has picked its new president and CEO, three months after Matthew Logue announced that he would step down.
Michael Beckerman will helm the Dentsu Aegis-owned specialty shop starting May 1. He comes to MKTG from Ariad Communications and Bluespire Marketing, where he served as CEO.
He takes over the president position from Logue, who announced his decision to step down in January after more than 10 years with the company (Logue has continued working for the agency while the search for his replacement was underway). He will also assume the CEO title from MKTG founder Brian Cooper, who will still retain the founder title and oversee the direction of MKTG. Beckerman will report directly to Cooper.
Speaking with MiC, Beckerman reflected on the career path that positioned him for the role, which crossed multiple disciplines within the marketing industry but more often than not always led back to sports. He started out with Nike, where he served for 12 years, what he calls "extremely formative in terms of my career," working closely with pro athletes and teams. "I started to see how they [sports leagues] are providers of content that enables the emotional connection between the brand and consumer. That's when I became interested in the spheres of influence beyond traditional advertising. How do we bring that power of a [sports] brand into a retail environment, into live entertainment, into social and digital?"
He also had stints with online retailer MVP.com (John Elway, Michael Jordan and Wayne Gretzky were all heavily involved in the venture that ran from 1999-2001) and BMO, where he served as CMO. There, he added a new skill to his wheelhouse. "It was all elements of marketing from product development and what we were doing with the brand network, to employee engagement. It's all very commoditized products and services, so the great challenge was finding the ability to differentiate your brand beyond a product."
And, at BMO, sponsorship and events played an important role in that differentiation. "We worked very closely with leagues in different sports properties, athletes and teams, as BMO developed a relationship within sports to develop that emotional connection and consumer base."
For the last several months, he's served as interim CMO for the New York Islanders, going back and forth between Toronto and Long Island, N.Y. But he's now rooted in Toronto and is looking to hone those various skills into his new agency role, at a time when he says there's more excitement – and emotion – around sports than ever.
"Sports and live entertainment are driving eyeballs. I think through the evolving traditional media broadcast landscape, sports are playing a way bigger role than they once were. There's an expectation that brands who become involved are going to get to know the consumers and know them well, that there's going to be a strong affinity there."
For marketers, he says technology and changing expectations are changing the ideal marketing mix around sports. "CMOs are under more pressure than ever before in terms of demonstrating value on their level of investment. From an agency perspective, we've been having to evolve business metrics and produce better technology. It all starts with strategy and understanding your consumer, personas beyond demographics. You have to understand attitudes, technology and psychographics. That's a huge part of building out your channel strategy."
Beckerman says he's up for the challenge – and brands need to be as well. "The ones who make a mark are the ones whose strategies are more than just buying a few rink boards. You need to be on 365, always thinking of sponsorship in terms of customer acquisition costs and values."