BMO takes Toronto and Montreal: Media Monitors
Financial services were the top buying category in Toronto, but autos reigned supreme in Montreal.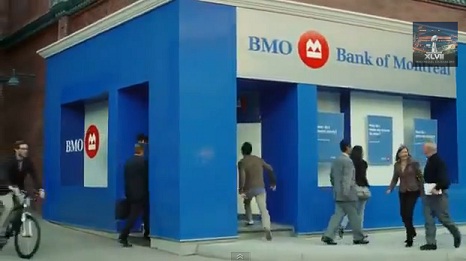 The Bank of Montreal made a splash this week as the top buyer in the Toronto radio market.
According to the Media Monitors report for April 8 to 14, the financial institution nearly doubled the amount of buys of any other brand, purchasing 1,487 ads.
The Elementary Teachers Foundation of Ontario stayed the course in the #2 spot with the purchase of 809 ads, down from 849.
And RBC fell to the #3 spot purchasing just 794 ads, after sitting at #1 last week with more than 1,000 spots.
It was the Ontario Lottery and Gaming Commission (OLG) and the Building Industry and Land Development Association rounding out the top-five, with financial services remaining in the top spot for overall buys with 3,115 total.
BMO also reigned in the Montreal market with 382 play counts, just up from RBC in the #2 spot with 346. Pharmaprix made some big moves landing in the #3 spot with 245 spots, a jump up from #23 last week.
Still, it was the Asian factory auto category with the top buying power, with 1,084 spots up a considerable number from 208 ads last week. Financial services took the #2 spot with 880 followed by restaurants and nightclubs with 777.