McCormick strikes up a Tasty partnership
The effort is part of an effort to appeal to millennials more than the spice brand has in the past.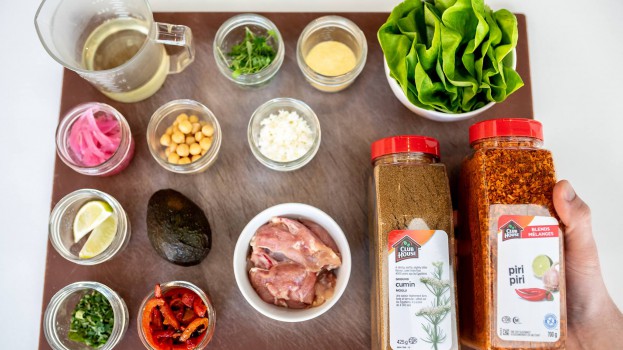 McCormick's Club House brand of spices is spicing things up with its newest media partnership.
The new collaboration with BuzzFeed's signature food brand, Tasty, will see Club House designated as the "official spice of Tasty." Beyond incorporating Club House's spices and branding into Tasty's signature top-down recipe videos, the partnership will be promoted by in-store ads and displays along with paid digital and social, videos and email marketing.
The two brands will also launch co-branded spice blends, available in-store (starting in July) in Canada and the U.S., as well as direct-to-consumer. McCormick Canada is part of McCormick & Company, which sells everything from spices to condiments globally, bringing in more than USD$4.4 billion in annual sales.
Anthony Palmer, senior director of consumer strategy at McCormick, tells MiC that this campaign has significant scale, and for a good reason – it's a first for Tasty (Tasty has launched food accessories such as cookware, but it's never launched a global food product before). "A Tasty-brand product is design to appeal to its readers… the credibility Tasty provides with a young audience was a key reason McCormick decided to co-create a product with Tasty."
The effort was largely part of an effort to appeal to a younger consumer audience. "Millennials are looking for more education and inspiration when it comes to cooking," says Palmer. "They love food and want to learn more about it. They are one of the first generations to grow up as 'foodies' surrounded by cooking shows, online videos and a camera in their mobile phones to post food images from restaurants and travels."
He says the Tasty branding is crucial for "credibility with consumers." The branded videos will be promoted across Facebook, Instagram and Twitter.
McCormick worked directly with BuzzFeed without the use of an agency on the partnership.