Telaria forges ahead with expansion, transparency initiatives
Vancouver-based sales director will help connect Western Canadian market in an authentic way.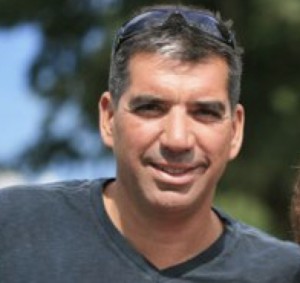 Pushing ahead with a focus on growth nationwide, Telaria Canada has officially expanded into Western Canada with the addition of Omar Diaz as director of sales in Vancouver.
The market has long been underserved, Alek Borscevski, VP of sales in Canada, tells MiC, calling it a challenge for the video-focused ad network to serve clients in the region from its headquarters Toronto.
Diaz brings more than two decades of advertising experience to the role, most recently at Western Media Group. He will be responsible for growing outstream business and supporting Telaria's new Connected TV offering.
In 2018, Telaria acquired SlimCut Media, a major move that allowed for the company's first foray into the Canadian market. Since then, sales reps have been hired in Toronto, Montreal and now Vancouver.
In Montreal and Vancouver, it is best to have local knowledge, Borscevski points out, something the company has not had before. "Creative messaging is different because the lifestyle is a lot different," he says. "Humour and sensibilities are different. Even though it is Canada, it's a different part of Canada, for sure."
Unlike Toronto where the focus in on national campaigns, Telaria is looking to grow more regional advertisers in Vancouver, Borscevski says. Consumer behaviours are also different out west and Diaz – whose experience runs across online, digital and audio – can "speak to that a bit better."
"His whole career has been spent in the market," he says. "He can help advertisers expand their reach beyond their borders as well have our team here [in Toronto] supporting him."
Telaria continues to build on its platform announcing Tuesday new transparency initiatives, the first such video advertiser to do so. Log level auction mechanics will provide bidding insights to ensure auctions are fairly conducted and aggregated take rates will make it easier for brands and agencies to view their ad spend.
Telaria COO Katie Evans called the move "necessary for brands to continue to shift dollars to digital."